According to a new study, US seniors will have a hard time securing affordable and secure housing by 2035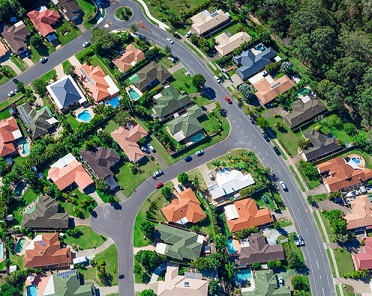 With President-Elect Donald Trump calling for $1 trillion in infrastructure spending over the next 10 years, one item that should be added to his list of priorities is affordable housing for seniors.
By 2035, one out of every three US households will be headed by someone aged 65 or older, reveals a new study by the Harvard Joint Center for Housing Studies (JCHS) – an increase of 66% to 50 million households.
Households headed by people aged 80 and older will increase at an even faster rate, more than doubling to 16 million households by 2035.
Rather grimly, the study concludes that the American public isn't ready for this demographic shift.
According to JCHS, less than 5% of homes have senior-friendly elements such as zero-step home entrances, single-floor living spaces, as well as wide halls and doorways that accommodate wheelchairs. While wealthier households have the means to outfit their homes for the elderly, current signs suggest few are laying the groundwork for that.
The biggest problem, however, will be the significant population of low-income seniors. The number of seniors earning less than 80% of their areas' median income will nearly double by 2035 to 27 million people. These households will face enormous challenges paying for housing, food, healthcare, and supportive services.
JCHS defines any housing cost higher than 30% of income as a "burden," and the number of beleaguered households will rise sharply over the coming two decades. By 2035, about 8.6 million people will be spending more than half of their income on housing.
"Our shifting demographic outlook really brings with it a lot of housing needs that we haven't figured out how to fill," said Jennifer Molinsky, a senior research associate at JCHS and the study's lead author.
Alongside housing affordability, there will be a pressing need for housing that is physically accessible as the number of older Americans with disabilities and dementia soars. The social isolation of senior citizens is another concern, especially with baby boomers moving into their eighties and beyond. The United States' over-80 population is forecast to double by 2035 to 24 million people, with 70% of that growth taking place after 2025.
While the federal government currently provides rental assistance to low-income seniors via public housing, housing choice vouchers, and subsidized affordable housing, only a third of eligible seniors receive assistance due to funding problems.
The US Department of Housing and Urban Development has a program known as Section 202 which funds the development of rental housing for very low-income elderly households. However, funding has been dwindling since 2008 and Congress has yet to appropriate any new funding for housing construction under the program since the 2011 fiscal year.