In many markets, it might seem to young, first-time buyers that there are practically no starter homes available for purchase. Well, there's a reason for that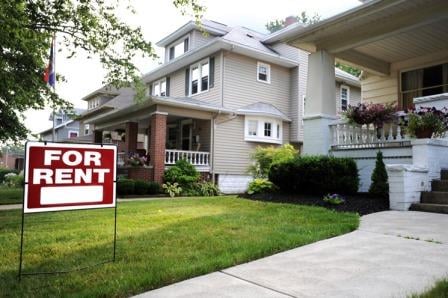 Younger, first-time homebuyers in many markets face a challenge: it seems like there are practically no smaller starter homes in their area.

That's not far from the truth, according to a new study from Fannie Mae's Economic & Strategic Research Group. The cause: many single-family homes that would typically be viewed as starter homes for young families are now serving as rental properties.

"Tight mortgage credit is often cited as an obstacle, but in recent months attention has drifted to a low inventory of for-sale starter homes as an impediment to the return of the first-time buyer," wrote the ESR Group's director of strategic planning, Patrick Simmons. According to Simmons, the rental market has contributed significantly to the supply crunch for starter homes.

The ESR study defined a starter home as a single-family detached unit with less than 2,000 square feet of floorspace. ESR found that inventory of owner-occupied starter homes dropped by more than a million units between 2005 and 2013, the most recent year for which data was available. Over the same time frame, the supply of renter-occupied starter homes spiked by about 2 million units, according to Fannie Mae. Starter homes made up about two thirds of the growth in single-family detached rental units over that period, ESR found.

The ESR report acknowledged that the shift to rentals was at least somewhat necessary to address the imbalance that led to the housing meltdown.

"As single-family investors swooped into the market in the wake of the housing bust and converted homes from owner- to renter-occupancy, they helped to stabilize prices, remove excess vacant units from the market, and absorb a bloated inventory of foreclosed homes," Simmons wrote.

However, the spike in rentals also contributed to the current shortage of starter homes available to buy – especially since the construction of affordable small homes has been "subdued" in recent years, according to the report. Starter homes made up 40% of new single-family construction in 2005, according to Fannie Mae. By 2015, that share was down to 32%.

And according to the study, tight supply has contributed to skyrocketing prices in the housing market's lower tiers – meaning even the available starter homes are much less affordable.