The government has officially lost a case accusing Bank of America's Countrywide unit of knowingly selling toxic mortgage bonds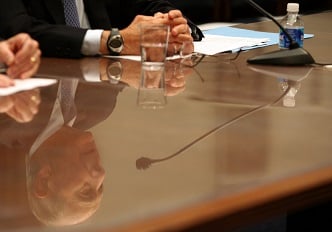 The government's case against Bank of America's Countrywide unit is officially dead, according to a Wall Street Journal report.

In 2012, the government accused Countrywide of selling toxic mortgage-backed securities during the run-up to the financial crisis.

The government had originally leveled a $1.27 billion-dollar penalty against Bank of America, but that penalty was thrown out by the Second US Circuit Court of Appeals in May, according to the Journal. The appeals court ruled that Countrywide's actions hadn't amounted to fraud.

The court also voided a fraud verdict against former Countrywide executive Rebecca Mairone (now Rebecca Steele), one of the few individuals prosecuted for her alleged role in the financial crisis. Like Countrywide, Steele had been accused of knowingly pushing shoddy mortgage bonds on Fannie Mae and Freddie Mac.

The Manhattan US attorney's office asked the appeals court to reconsider, but the court denied that request. While the government could have asked the Supreme Court to take up the case, it missed the Monday deadline to do so – meaning the case is officially dead.

"We won. It's over. Justice is done," Steele's lawyer, Marc Mukasey, told the Journal.