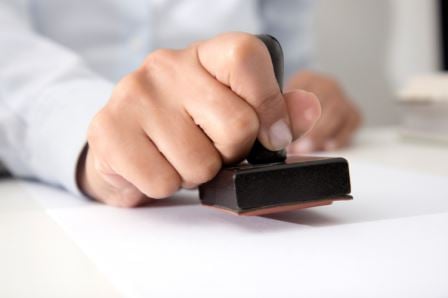 "I see my competitors originating government loans. I understand that the process of getting approved isn't worth it…but is what I am hearing true?"
Let's start with VA, because getting a Mortgage Broker approval is SO EASY, it's a no-brainer! To become an Agent for a VA approved lender, just follow these steps.
Find a lender who is willing to take you on as an "agent". (There are quite a few wholesales lenders out there who offer this service.)
The LENDER must submit a request to the VA office in your region, asking for recognition of an "agency" relationship, along with a corporate resolution and $100.
VA will return a Letter of Recognition of the relationship and provide an Agent ID number.
Voila, it's done!! The key is to find a lender who is willing to accept full responsibility for what you do and for your loans—but essentially, that's what wholesale lenders do anyway. The wholesale lender may have their own Broker Application and/or require VA training (this is a good idea anyway) before they will let you originate VA loans, but as far as VA is concerned, it's all up to the wholesale lender. For complete details about being a VA "agent," go online to the VA Lender's handbook at
www.warms.vba.va.gov/pam26_7.html
, Chapter 1, Topic 7. With FHA, getting approved is much more difficult. It includes minimum net worth requirements, annual audited financial statements, a working quality control plan, and more. FHA requires all origination functions on FHA loans to be performed by FHA approved lenders or FHA approved correspondent lenders. Lenders who have not been approved by FHA may not originate nor be paid for the origination services of FHA loans. Because the origination function must be performed by an approved lender, FHA issued a Policy Statement clarifying that they consider the payment to a non-approved lender a DUPLICATION of SERVICES and a violation of Section 8 of RESPA. You don't want to take the risk of a RESPA violation, and you need an approval if you want to originate FHA. Some of the general requirements are:
Acceptable Business Entities – Corporations, Partnerships, LLC's with 2 or more members, Chartered Financial institutions. Sole proprietorships are not permitted.
Staff must consist of 2 or more employees and must be exclusively employed by the legal entity. (A shared receptionist does NOT meet this requirement.)
Office facilities must be separate for any other entity and clearly identified to the public with a permanent business sign.
Most brokers obtain approvals as a Loan Correspondent (also called a Mini-Eagle). Don't be concerned about the term, because "Loan correspondent" in the FHA language doesn't have the same meaning as it does in the conventional world. To get approved you need to submit all of the following to HUD.
Copy of State License
Picture of facilities, floor plan, both inside and outside with sign on door, a directory or outside sign
Certified and audited financial statement with adjusted net worth of $63,000, with 20% of funds being liquid. Original copy and less than one year old.
Credit report on all senior company officers and those with more than 25% ownership in company.
Business credit report or Dun & Bradstreet Report is required
Resume of Senior Corporate Officers (must have at least 3 years of origination experience)
Funding Letter from Sponsor
Quality Control Plan
Letter that lender has not been "sanctioned" by any government agency
$1,000 non-refundable application fee.
Even though it's difficult, many of your current lenders will help you through the process, and they will sometimes pay the $1,000 fee. The process is more than worth it if you are able to meet the requirements. FHA is very often the best loan available for so many of your clients. Also, you can also get a lot of loans approved using FHA that you might not get approved any other way. Here are some reasons why FHA is such a great loan!
Unlike most people think, there are no income limits
FHA doesn't have a LTV reduction for properties in declining areas
With the new loan limits in place, there are areas you can get jumbo loans approved with 3% down payment at going interest rates
FHA rates are as good as conforming, sometimes better
FHA's is one of the only remaining assumable loans (subject to qualifying)
95% cash out refinances!
Streamlined refinances with no appraisal and no qualifying
Loan approvals if the borrower is in the middle of a Chapter 13 bankruptcy
No credit scores available, only non-traditional credit
I could go on and on. And on. In fact, I recommend that you read the article in the March Niche report for the basics of FHA. Back to the beginning, I advise every broker to find a lender who will take them on as an agent and to learn the VA program. It will open up an entire new arena of business and it is so easy to make happen. As far as FHA is concerned, it takes a much bigger commitment and you may not want to go through the process if FHA loan limits in your area were too low to originate FHA loans before the economic stimulus package passed. Unfortunately, the high loan limits are due to expire at the end of the year. There's no question, VA's worth doing. With FHA, weigh you pros and cons – but recognize that you are missing out on a huge segment of the market if you are unable to take advantage of this amazing loan program. Leslie Petersen with over 30 years experience in mortgage lending, writes
www.MortgageCurrentcy.com
, an online newsletter on the changes in Fannie/Freddie, FHA, VA and other regulatory agencies--
but with a twist
. For Originators, Underwriters and Managers, she also
interprets them in plain English
and shows them how to make the rules and changes work for them--and get more of their loans approved. Find her at
[email protected]
.