The mortgage insurer detected a "sharp slowdown" in buying activity among the nation's first-timers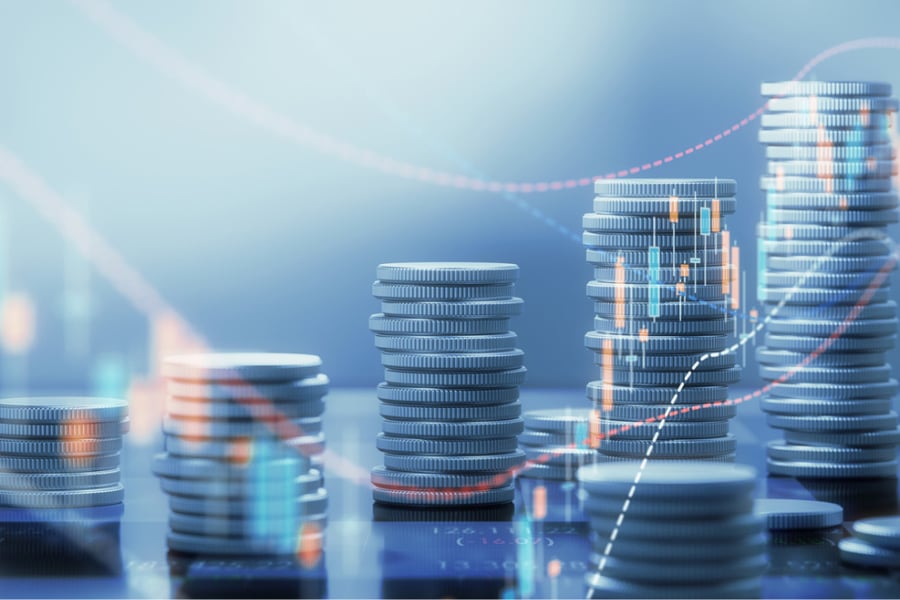 Today, Genworth Mortgage Insurance released its First-time Homebuyer Report for the second quarter of 2020. Authored by Genworth chief economist Tian Liu, the report found a "sharp slowdown" in first-time homebuyer activity in Q2 while also highlighting the cohort's growing dependence on low-down payment mortgages to enable purchases during the pandemic.
According to the report, first-time buyers purchased 539,000 single-family homes during Q2, down a modest 4.6 percent compared to the same period a year before. (Despite the quarterly slide in purchases, first-timers fared better than repeat buyers, who experienced a 19 percent year-over-year decline in purchases in Q2.) After adjusting for seasonality, however, the number of first-time buyers active in the second quarter was 18 percent lower than in Q1.
"That was a sudden change in direction for the first-time homebuyer market as the previous quarter had reported the most first-time homebuyers since 2006," Liu writes.
But a rapid rebound between May and June moderated the decrease in activity. From May to June, the number of first-time buyers increased by 16.7 percent, with the year-over-year variation shifting from a 14.9 percent decrease in May to a 0.2 percent increase in June. In the first half of 2020, Liu says just over a million Americans became first-time homebuyers, four percent more than a year before.
(It's important to note that growth slowed among first-time buyers in July, resulting, as Liu explained in a release accompanying the report, "in a seven percent decline in the number of first-time homebuyers and a seven percent increase in the number of repeat buyers between June and July.")
Somewhat surprisingly, the share of first-timers in the housing market has not been impacted by COVID-19. In Q2 2019, first-time buyers represented 37 percent of all single-family home purchases. In Q2 2020, that number had grown to 40 percent. First-timers' share of purchase mortgages accounted for 57 percent of purchase loan borrowers in Q2 2020, two percent higher than a year ago.
The strong performance of first-time buyers may seem somewhat surprising considering the havoc being wreaked in the economy by COVID-19. Some may attribute their success to the current low-rate environment, which has opened the door to first-timers by easing affordability. As Liu explains, the monthly principal and interest cost for first-time buyers did decrease by two percent from the first quarter, but lower rates have not offset the higher prices being seen because of the supply-demand imbalance affecting many U.S. real estate markets.
"Between January of 2013 and now," the report reads, "the monthly principal and interest cost for first-time homebuyers has increased by 55%, almost entirely due to higher home prices," which have continued to climb throughout the pandemic.
Instead, Liu says a rise in low-down payment mortgages could be what's fuelling first purchases. In Q2, 449,000 first-time homebuyers used low-down payment mortgages – accounting for 83 percent of their purchases. Conventional low-down payment mortgages backed by private mortgage insurance financed 207,000 first-time homebuyers in the quarter, more than any other low-down payment mortgage product. For comparison, the FHA loans program financed 161,000 first-timer purchases in Q2.
"The private mortgage insurance industry played a significant role in maintaining credit availability," said Liu, who calculated that "almost four out of every ten first-time homebuyers" turned to private insurance to get their deals over the finish line. The FHA market financed 30 percent of first purchases in Q2, a five percent drop from Q1, while the non-agency market financed four percent of such purchases – half its Q1 market share.
Only 16 states reported an increase in first-time homebuyers in Q2 versus the same period in 2019, five of which – Montana, North Dakota, Minnesota, South Dakota, and Iowa – experienced growth of more than three percent. Iowa led the pack with a nine percent year-over-year increase.
Looking at the first seven months of the year, however, 46 of the top 50 MSAs in the country reported growth in the number of first-time buyers, with Pittsburgh (38 percent increase year-over-year), Colorado Springs (36 percent), and Boise City (33 percent) leading the way.