Brought together by their quest for a new life in the US, mortgage broker helps compatriot secure her dream home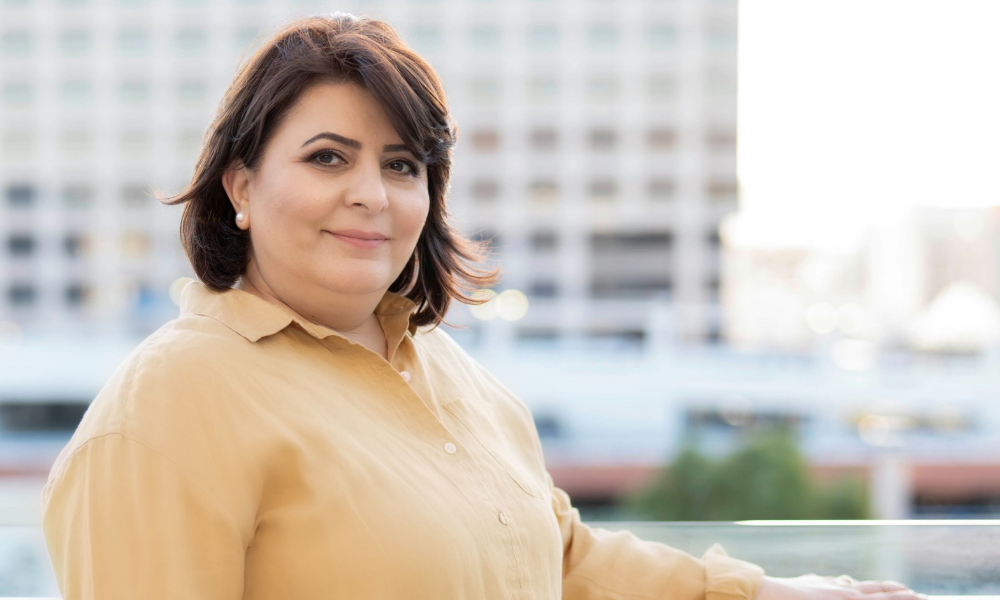 As an immigrant herself, LA-based mortgage broker Ninet Jacob could relate fully to her client's plight, having experienced first-hand what it was like to leave her country of birth in trying circumstances.
The client, an Iranian woman, had fled her country and an unhappy marriage with two children in tow. Once in the US, she struggled to break free from the endless cycle of low-paid work and rental properties.
The similarities between the two women were nonetheless uncanny. Aside from their shared nationality, Jacob also has two grown-up children, and, like her client, she had been desperate to forge a new life in the States, free from the social and religious restrictions she had faced all her life.
Born in the northwest of Iran and the youngest of six sisters, Jacob's early years were hard, as her father suffered from ill health and her mother had to work from home to make ends meet. "They were rough days," she said.
Jacob left Iran to begin a new life in the US in 1991 ("my dream was to succeed"), determined no-one would "keep me down".
Her goal was to open her own business, which she eventually did together with her husband Paul in 2015 as heads of the Jacob and Jacob Realty and Finance firm.
Read more: A long journey's end – and the mortgage broker who made it possible
When her Iranian compatriot came seeking her services, Jacob instantly bonded with her. "When she came to United States in 1998 she started doing all kinds of odd jobs. She used to have a very nice house back home (in Iran), but because of a divorce she ended up losing it all," Jacob said.
Her client managed to save only $40,000 towards her new home – small change in Hollywood, by any standards - but this did not dissuade Jacob, who agreed to help her in her quest to find a permanent home.
Working closely with her client's lender - and breaking with tradition as she normally did not deal in real estate - Jacob looked for a home purchase loan that would require a down payment of no more than 5%.
It gave both women very little wriggle room, Jacob admitted. "We didn't have a whole lot of choices and we were limited with our down payment, but one day she texted me a picture of this house, saying she really loved it."
The property was a $650,000, three-bedroom, one bathroom single in the North Hollywood area.
Read more: Above and beyond the call of duty? Not for this New Jersey-based broker
Jacob quickly called the agent who, coincidentally, said she would be reviewing offers that day. At 9pm that same evening she called to say the seller had loved her client's story and that, consequently, would be accepting her offer above all others.
When she phoned her client to tell her the news, she was taken aback by her reaction. "She was speechless (at first). She then started screaming - she had to go out on the street to scream because they were still living in a small apartment," Jacob said, her voice breaking up with emotion as she recalled the moment.
"I saw her and her daughter work so hard. She was charging people about $30 to do their eyebrows, while her daughter, who was laid off from her job at the airport because of COVID, started doing pizza deliveries.
"They are both so determined to hold on to the house that they have not missed a payment - not a penny. That tells you how important this is for them," she added.
The episode put Jacob's own life into perspective. "For us to live in a country like that and have the opportunity to come here and establish a business and accomplish a dream, is priceless," she said.
Jacob recently closed escrow for her own dream home after working closely with lender UWM, she told MPA. "I don't think this would have happened if I had not been in America, or if I'd not had the support of a well-oiled company," she pointed out.
Her advice to both broker colleagues and clients is underpinned by a basic set of rules. "If you want to buy, don't just decide overnight - think about it. There are many different mortgage companies that promise things and when it comes time to closing, they don't deliver.
"To mortgage brokers I would say don't offer anything to your client that you wouldn't offer to yourself," she said.