The former exec admitted to using shady accounting to inflate the financial-services comparison company's earnings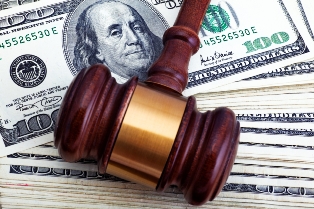 The former chief financial officer of financial-services comparison company Bankrate has pleaded guilty to his role in orchestrating a massive fraud scheme that cost the company's shareholders more than $25 million.
Edward J. DiMaria, 53, pleaded guilty to one count of conspiracy to make false statements to a public company's accountants, falsify a public company's books, records and accounts, and commit securities fraud; and one count of making materially false statements to the Securities and Exchange Commission. He will be sentenced in September.
"Edward DiMaria used his position as Bankrate's CFO to inflate the company's earnings and mislead shareholders, auditors and the SEC, resulting in over $25 million in losses to innocent investors," said Acting Assistant Attorney General John P. Cronan. "DiMaria's conviction and the restitution in this case will hopefully provide some solace to Bankrate's shareholders, while also reminding potential bad actors of the department's commitment to hold individuals accountable for their involvement in complex accounting and securities fraud schemes that harm investors and undermine our markets."
DiMaria admitted that between 2010 and 2014, he orchestrated a complex scheme to artificially inflate Bankrate's earnings. He accomplished this through so-called "cookie jar" or "cushion" accounting, where millions of dollars in unsupported expense accruals were intentionally left on the company's books, then reversed in later quarters to boost earnings. DiMaria admitted that he and other employees also conspired to misrepresent some company expenses as "deal costs" in order to artificially boost publicly reported adjusted earnings metrics. DiMaria also lied to Bankrate's independent auditors and the SEC to hide the scheme.
As part of his plea agreement, DiMaria will have to bay about $21 million in restitution to Bankrate's shareholders.
Hyunjin Lerner, former Bankrate vice president of finance, previously pleaded guilty to participating in the conspiracy. He was sentenced earlier this year to 60 months in prison.
Related stories:
Real estate attorney sentenced to prison over fraudulent short sales
Feds sweep up real estate fraudsters in massive operation