Foreclosure rates are continuing their downward trend, according to new data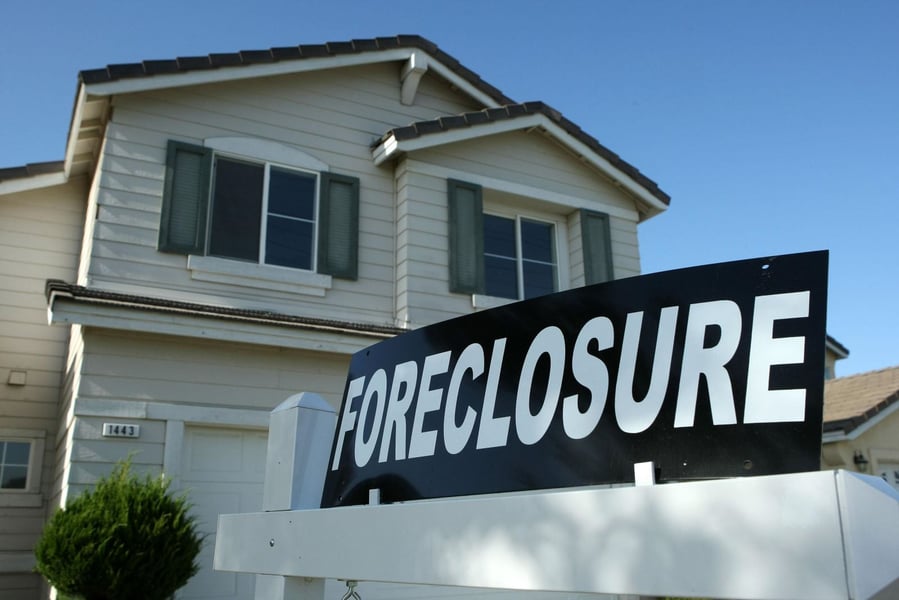 Foreclosure inventory rates have declined by 31.5%, according to new data from CoreLogic's October 2016 National Foreclosure Report. Completed foreclosures decreased by 24.9% compared with October of last year, while completed foreclosures across the country decreased from 40,000 in October 2015 to 30,000 in October of this year. That's a 74.7% decrease from September 2010 's peak of 118,287.
Foreclosure inventory is the total number of homes in the foreclosure process, while completed foreclosures are the total number of homes that foreclosed. There have been around 6.5 million completed foreclosures nationwide since the recession in September 2008.
October's national foreclosure inventory of around 328,000 represented 0.8% of all homes with a mortgage.
That's down from October 2015's total foreclosure inventory of 475,000 homes, or about 1.2% of all homes with a mortgage.
"Housing and labor markets improved over the past year, setting the stage for further declines in foreclosure rates across much of the nation," said Anand Nallathambi, president and CEO of CoreLogic. "Home values posted an annual gain of 5.8 percent through September in the CoreLogic Home Price Index, and payroll employment rose 2.4 million for the year through October."
Florida topped the list of states with the most completed foreclosures for the 12 months ending in October with 51,000. Florida was followed by Michigan (29,000), Texas (26,000), Ohio (23,000) and Georgia (20,000). Together, the five states accounted for 36% of completed foreclosures nationwide.
Related stories:
U.S. home equity up by $726 billion in third quarter
Morning Briefing: Commercial lenders could be at risk says Fitch