CoreLogic reports 25.9% decline in foreclosures in November year over year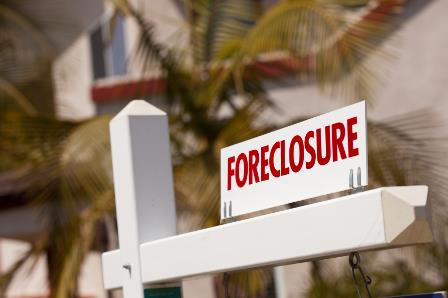 Foreclosure inventory decreased by 30% year over year in November, according to new data from CoreLogic. the November 2016 National Foreclosure report of CoreLogic.
Foreclosure inventory includes all homes at some stage of the foreclosure process. The foreclosure inventory as of November was about 325,000 homes – about 0.8% of all homes with a mortgage, CoreLogic reported. That's down from 465,000 – or 1.2% of all homes with a mortgage – in November of 2015.
Completed foreclosures were also down, dropping to 26,000 in November from 35,000 at the same time in 2015 – a decrease of 25.9%. That's also a decline of 78.2% from the peak of 118,339 in September 2010.
There have been around 6.5 million completed foreclosures in the country since the recession in 2008, with 8.6 million homes foreclosed after homeowning peaked in 2004.
CoreLogic also reported a year-over-year decline of 22.1% in serious delinquencies – mortgages 90 days or more past due.
"The decline in serious delinquency has been substantial, but the default rate remains high in select markets," said Dr. Frank Nothaft, chief economist for CoreLogic. "Serious delinquency rates were the highest in New Jersey and New York at 5.6 percent and 5 percent, respectively. In contrast, the lowest delinquency rate occurred in Colorado at 0.9 percent where a strong job market and home-price growth have enabled more homeowners to stay current."
Related stories:
Home prices spike by 7% in November
Morning Briefing: Fannie, Freddie announce foreclosure protection program