With the coronavirus set to dampen demand, profitability may be pressured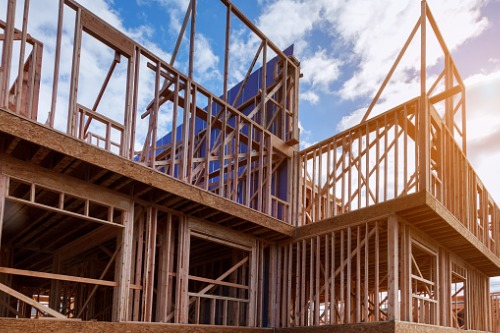 The COVID-19 coronavirus pandemic is likely to weigh on the profitability of US homebuilders, which may prompt them to pull back supply.
Fitch Ratings says that homebuyer traffic, and consequently orders, are expected to be weak, at least in the short to medium term. Profitability is expected to be most notably affected for those builders with high-spec inventory.
While the depth and duration of the virus outbreak - and its associated lockdowns and weakened consumer confidence - is still to be seen, Fitch says that a prolonged period of lockdowns and an economic slowdown could result in "meaningfully weaker" housing market activity, challenging homebuilders.
The report notes several consequences of tighter lockdown restrictions and weaker consumer confidence, including fewer sellers wanting to show their homes, inspection delays, and supply disruption for building materials.
Supply glut?
But will lower demand, even though low mortgage rates are supportive, result in a supply glut of new homes?
Fitch says that "the surge in spec building activity by homebuilders in recent quarters could result in excess inventory of new homes if demand drops meaningfully in the near term."
This could mean increased discounting, again hitting homebuilder margins.
The report also expects that investment-grade homebuilders may pull back on land acquisitions – especially undeveloped land - to protect their financial flexibility.