CEO says the deal was pulled off without taking on additional debt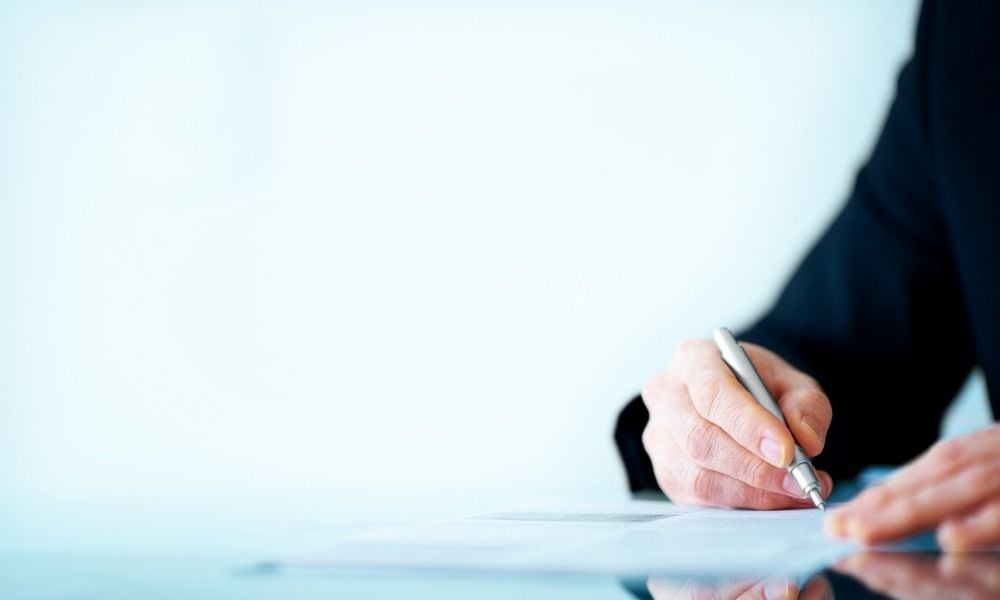 First American Financial Corp. last week announced its acquisition of Mother Lode Holding Co. - a California-based provider of title insurance, underwriting and escrow services for residential and commercial real estate transactions – for $300 million.
The acquired firm operates 17 subsidiaries throughout the US, including its principal one called Placer Title Co., officials noted. "We are pleased to welcome Mother Lode and its over 1,000 people to the First American family," Ken DeGiorgio, CEO of First American Financial Corp., told Mortgage Professional America. "The addition of Mother Lode will augment our efforts to expand our coverage in key growth markets and increase our ability to serve customers in many of the country's strongest housing markets."
The purchase adds 1,000 more workers into the First American fold. Asked if redundancies requiring layoffs might occur, a company spokesman told Mortgage Professional America he would have an answer in the coming days.
Company officials described Mother Lode as having 92 offices across 11 US states while noting its "49-year track record of providing superior customer service." Mother Lode Holding Co.'s subsidiaries operate primarily in California; Idaho; Montana; Wyoming; Texas; Arizona; Washington; and New Mexico.
"The company's reach, expertise and commitment to superior customer service complements First American's existing operations," the company said in a prepared statement. "Customers of Mother Lode Holding Company's operating subsidiaries will benefit from enhanced underwriting resources and the industry's largest property and ownership dataset, as well as access to other industry-leading resources for residential transactions."
Read more: First American Financial taps company veteran as president
First American said Mother Lode Holding Co.'s CEO Randy Bradley, COO Lisa Steele and president Darrick Blatnick will continue to lead the company now poised to operate as a wholly owned subsidiary of First American. The company and its operating subsidiaries will continue to operate under their existing brands, the company added.
Bradley noted the complementary corporate cultures of both the acquiring firm and the one acquired: "Joining First American will provide new opportunities for our staff as we continue to serve our customers in this dynamic real estate market," he said in a prepared statement. "We're also pleased to join a company that similarly values fostering an employee-centric culture, which is reflected in First American being named one of the 100 Best Companies to Work For by Great Place to Work® and Fortune magazine for the seventh consecutive year."
Read next: First American Financial wraps up acquisition, expands product line-up
First American previously telegraphed its quest to buy Mother Lode and announced the deal would close this month during an earnings call. During the earnings call, DeGiorgio was asked if the acquisition would mean the company would take on additional debt.
"So as of March, we had $813 million cash of the holding company," he responded. "So, the Mother Lode acquisition is $300 million. We can obviously fund that without taking on additional debt. And we've repurchased about $100 million of stock in April. So really kind of on a pro forma basis we're about $400 million. It's a very comfortable place to be. I mean, one thing that we feel good about is we did the debt deal last year, where we raised $650 million at a 2.9% rate. And that's turning out to be a pretty good deal in hindsight. So effectively what we did is we pre-borrow for the Mother Lode deal. So, we're just going to fund with cash on hand."
During the earnings call, he acknowledged a slight dip in purchase revenue: "So organically, excluding acquisitions, we look at our purchase revenue, it'll be down slightly - 2%, 3%, something like that - based on what we're seeing today," he said. "We obviously have this situation where orders are following, but we're getting a big benefit in the average fee per file. On an organic basis, I think we're a little bit less than flat. I think once you layer in the acquisitions, we'll be high single digits in purchase revenue."
First American is self-described as "a premier provider of title, settlement and risk solutions for real estate transactions." First American also provides data products to the title industry and other third parties; valuation products and services; mortgage subservicing; home warranty products; banking, trust and wealth management services; and other related products and services. With total revenue of $9.2 billion in 2021, the company offers its products and services directly and through its agents throughout the United States and abroad. The company this year was named among the 100 Best Companies to Work For by both Great Place to Work and Fortune magazine for the seventh consecutive year.