It rolls out loan products for homeowners' investment properties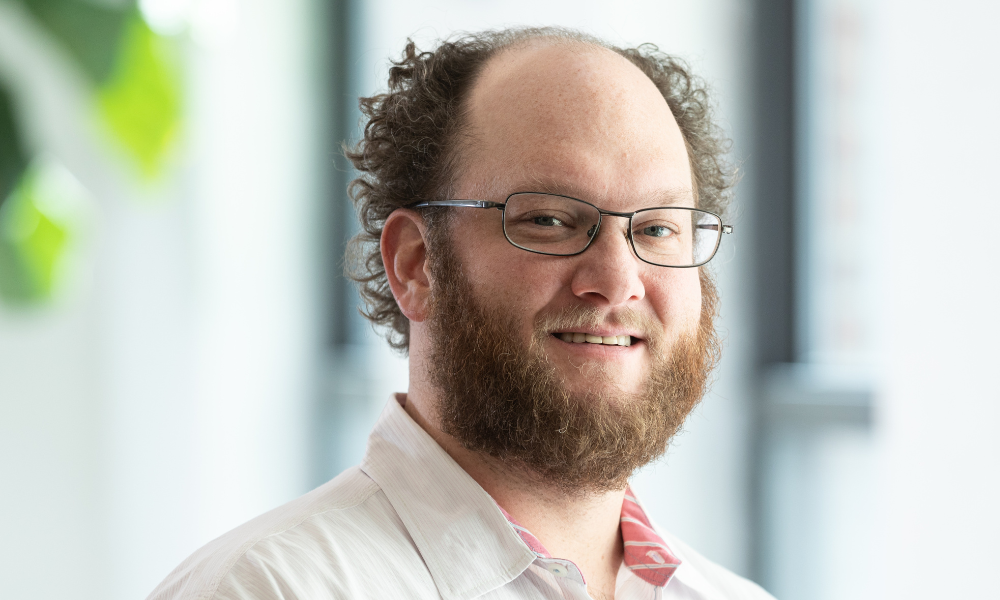 Fintech firm Knox Financial has announced it will expand its investment property loan product offerings by virtue of $50 million in backing from Saluda Grade, a real estate advisory and asset management firm.
Knox Financial describes its mission as one designed to make it easy for consumers to turn the home they're moving out of into a reliable financial asset. The company leverages its staff, technology, and services to help clients achieve such investments.
"The backing is for a loan product we created called a KEAP loan, which is an acronym for the Knox Equity Access Program," Knox Financial CEO David Friedman (pictured) explained during an interview with Mortgage Professional America. "When someone's moving out of a home and wants to turn it into an inv property, they need access to capital for a number of reasons. First, they need the down payment on the home they're going to buy. Next, they might need to fix that home a little bit for make-ready work. And finally, investment properties have ups and downs in cash flow, naturally. They want to have access in the future to that equity in that home they're moving out of. A KEAP loan is a very flexible option. It's kind of like a HELOC."
As investments, Friedman asserted, second homes beat the stock market: "A homeowner's best investment is the home they live in – far better than the returns we've seen from the stock market in 2022, and a great hedge against record-high inflation," he said. "With the support of Saluda Grade, Knox can now help even more homeowners who are moving hold on to their best investment. Our loan products will give people the easiest way to remove short-term cash constraints that can come with buying a new home while keeping the old one as an investment property."
Read more: Vacation rentals as an investment strategy
Knox plans to use the $50 million windfall to expand its lending business into Georgia, Friedman said, as well as to offer a number of additional loan products for those putting their homes on the Knox platform. The company's loan products include KEAP loans, HELOCs, new purchase loans, mortgage refinances and cashout refinancings, he added.
In a prepared statement, founder and CEO of Saluda Grade Ryan Craft explained why Knox was selected to receive the capital: "Since launching in 2019, Knox Financial has demonstrated to homeowners across the US that they can build better financial futures for themselves and their families by holding on to their former homes as rentals," he said. "The company is well-positioned to fundamentally change how homeowners think about buying and selling properties, and we look forward to seeing them grow significantly in the coming years."
Some of that growth has already occurred, and the firm is scaling its business at a time of rapid expansion. Over the last year, Knox has reached into new markets across the US, doubled its staff and added more than 1,000 clients, according to company literature.
While the idea of holding on to a second property as an investment is nothing new, it is an increasingly popular tactic among property owners, Friedman said. "It's been happening for a number of years," he said. "It's always been a thing. There are 10 million American families that own an investment property, and the average family owns one – often that's a home they've lived in. It's not a brand new trend at all, but it is a more and more popular trend."
Read next: HELOCs remain the renovation financing option of choice for many
The wave of refinancing that recently ebbed after a couple of years of record levels of such transactions has partially contributed to the heightened investment trend, Friedman suggested.
"Everybody's got this really cheap paper on the homes they're living in and moving out of," he explained. "Holding on to that cheap paper is a great opportunity. The next thing is that it's been a seller's market. It might turn into more of a buyer's market, and people might say: 'The market is not really offering me what I want for this home. Maybe I'll hold on to it for a while and see how it does as an investment rather than taking a lower offer than I'd like to see."
Friedman said the company started in Texas, with a main focus in Dallas, Houston and the capital city of Austin. The expansion into Georgia represents its entry into that market, with the sights next focused on Massachusetts. With the capital infusion, the company is now poised to expand even further:
"We want to take this to many, many states if not the entire country," Friedman said. "Now that we have more capacity, we can roll out into different states."