The FHFA issued a new rule that prohibits GSEs from redirecting the costs to mortgages originators and is accepting written comments on the regulation.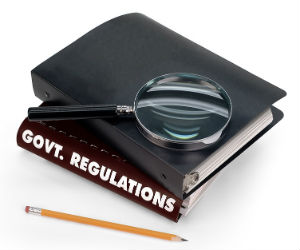 Late last week Federal Housing Finance Agency (FHFA) Director Mel Watt ordered Fannie Mae and Freddie Mac to begin setting aside and allocating funds to the Housing Trust Fund and the Capital Magnet Fund. Now, the agency issued a regulation prohibiting the government-sponsored enterprises (GSEs) from redirecting the costs of any required allocation to the originators of mortgages.
The Interim Final Rule is effective today, and the FHFA is accepting written comments on the rule on or before Jan. 15, 2015.
The Housing and Economic Recovery Act of 2008 (HERA) instructed the GSEs to contribute annually to the funds, but then-FHFA Acting Director Ed DeMarco in 2008 suspended contributions before the GSEs made any.
The Housing Trust Fund (HTF) is a permanent federal fund that is focused on providing support to states to build, preserve and ultimately increase the supply of affordable rental housing for extremely low- and very low-income families, including homeless families.
Enterprise Community Partners believe the required allocations is a move in the right direction. "Based on recent purchase volumes at Fannie and Freddie, we expect about $500 million to go to the two funds each year," according to John Griffith at Enterprise Community Partners. "Sixty-five percent of that funding will go to the HTF, while the remaining 35% will go to the CMF."
Republicans are skeptical of the idea.
House Financial Services Committee Chairman Jeb Hensarling (R-Texas) said Watt "is making a grave mistake that harms hardworking taxpayers and violates both the letter and spirit of the law," according to
The Hill.
Hensarling accused Watt of timing the decision for the end of the 113th Congress "in a transparent effort to evade scrutiny and frustrate congressional oversight." He added that "Diverting assets to housing trust funds instead of repaying taxpayers or stabilizing Fannie and Freddie's finances only makes matters."
Ed Royce (R-CA), a senior member of the House Financial Services Committee, issued the following statement in response:
Contrary to what Fannie and Freddie apologists claim, the GSEs have yet to repay any of the taxpayer-funded bailout funds they received, which makes today's announcement by the FHFA outrageous. Money coming in from the GSEs should go to the taxpayers instead of a slush fund for ideological housing groups to play around with."