This is the first emergency rate cut since the height of the financial crisis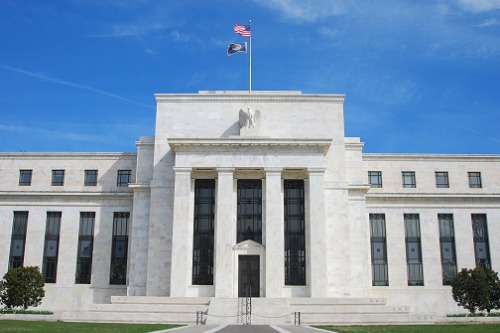 The Federal Reserve has announced an emergency rate cut of half a percentage point in response to the economic threat posed by the coronavirus outbreak.
Market watchers had predicted a rate cut in response to the outbreak, with some predicting that the Fed would cut rates before its March 17-18 meeting. However, today's move was the first emergency cut made by the Fed since December 2008, according to a CNBC report.
"The coronavirus poses evolving risks to economic activity," the Federal Reserve said in a statement. "In light of these risks and in support of achieving its maximum employment and price stability goals, the Federal Open Market Committee decided today to lower the target range for the federal funds rate."
President Donald Trump, who has repeatedly said that the Fed should cut rates more aggressively, said in a tweet that today's cut wasn't far enough.
"The Federal Reserve is cutting but must further ease and, most importantly, come into line with other countries/competitors," Trump said. "We are not playing on a level field. Not fair to USA. It is finally time for the Federal Reserve to LEAD. More easing and cutting!"