The view comes as the economy continues to strengthen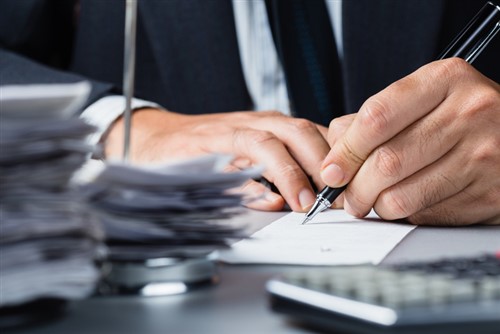 The Federal Reserve may begin increasing interest rates at a faster pace than before given views that the economy is continuing to improve and that the inflation rate will meet the Fed's target, according to the minutes of the Federal Open Market Committee meeting held last month.
Following that meeting, the Fed announced that it was raising the federal funds rate by a quarter point to 1.75% from 1.5%. The FOMC said that the hike was driven by strong job gains and low unemployment.
All of the participants in the joint meeting felt that, for the medium term, further firming of the stance of monetary policy is likely to be warranted. "Almost all participants agreed that it remained appropriate to follow a gradual approach to raising the target range for the federal funds rate," according to the minutes. "Several participants commented that this gradual approach was most likely to be conducive to maintaining strong labor market conditions and returning inflation to 2% on a sustained basis without resulting in conditions that would eventually require an abrupt policy tightening."
However, a number of participants said that a slightly steeper path for the federal funds rates may be more appropriate over the next few years given increased confidence that inflation would return to 2% over the medium term and the stronger outlook for economic activity.
Market observers broadly agree that the March increase will not be the last for 2018. Many expect two or three more rate hikes before the year ends.
Related stories: