The exec has two decades of experience in the financial industry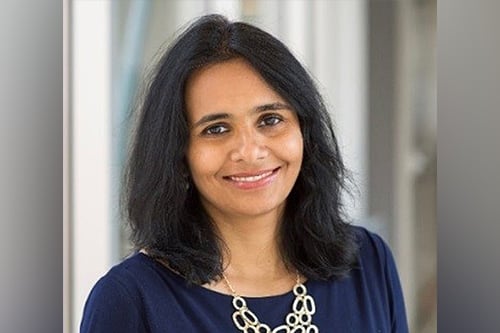 The Federal Agricultural Mortgage Corporation (Farmer Mac) has announced the addition of Aparna Ramesh to its executive team.
Effective Jan. 6, Ramesh will serve as the company's executive vice president, chief financial officer, and treasurer.
"We identified Aparna after an extensive nationwide search led by our board search committee, and she immediately stood out from the other candidates," Brad Nordholm, president and chief executive officer of Farmer Mac. "Aparna has displayed initiative and adaptability time and again in her career, and has combined that with great talent to achieve significant successes for all the organizations she has helped lead."
Ramesh most recently worked at the Federal Reserve Bank of Boston, where she was senior vice president and chief financial officer. She also spent a decade of her 20-year career in the financial industry holding leadership positions at M&T Bank and Cambridge Savings Bank.
"On top of that, Aparna brings an additional dimension of leadership to Farmer Mac beyond just her financial acumen, as her impressive career path has gravitated to mission-driven organizations," Nordholm said. "We are excited for her to join our efforts to grow our business in a safe and sound manner as we further our vitally-important mission."
"I admire Farmer Mac for the company's steadfast devotion to its mission to help build a strong and vital rural America by increasing the availability and affordability of credit for the benefit of American agriculture and rural communities," Ramesh said.