One red flag is when the occupation does not sensibly coincide with the borrower's age or experience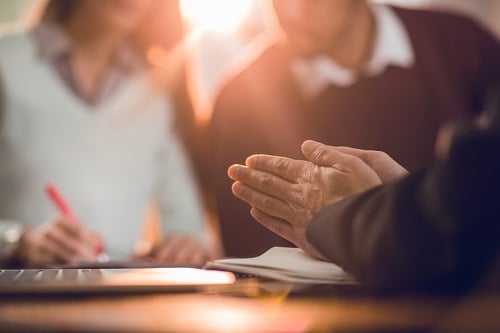 Fannie Mae has issued an alert to warn lenders against a potential mortgage fraud scheme involving the use of fictitious employers by borrowers in their loan applications.
Fannie Mae's Mortgage Fraud Program identified 34 entities and businesses in Los Angeles County, Calif., that borrowers listed at their purported places of employment. However, Fannie Mae said it could not confirm their existence.
According to the alert, red flags include third-party originator or broker loans and originations from 2015 to present. Additionally, Fannie Mae noted that the purported employers have Los Angeles County as their geographic common denominator. Another indicator is when the employment or occupation does not sensibly coincide with borrower's profile for age or experience.
Fannie Mae advised lenders to include looking for red flags in loan applications in their origination, processing, and underwriting practices. Lenders should verify that the borrower's place of employment actually exists and obtain supporting documentation. They should also be cautious in these situations and take appropriate steps to prevent the institution from being the victim of fraud, Fannie Mae said.
The alert listed the following as entities that appear to be fictitious: A1 Data Programming, AMR Global Research, Axis Programming, BA Transport, Bella Donna Academy, Bridge Worldwide Financial, Buenaventura Construction Group, Calimex Distributors, Camarillo Home Healthcare, Cayton Systems, Civa Home Solutions, Concord Concrete, Core Natural Beauty Products, Dataplus Communications, Direct Choice Financial, Elite Restaurant Management, Emtron Software Developers, EZ Maintenance, Green Energy Development, Jana Collins Cosmetics, LA Best Restaurant Group, Master & Media, Med Plus Medical Billing Services, MJ Home Health Services, OC Media Developers, Ocean Trade Imports and Exports, Ontic Global Pacific Logistics International, Power Pack Consultants, Prime Medical Group, Sentryx Media & Motion Pictures, Shield Technologies, Tech Direct, and USA Extended Auto Care.
Fannie Mae said the list is subject to change.
Related stories:
Real estate brokerage warning over email scam
Loan defects 1.2% in March, vary widely by location