The housing market remains in a slowdown despite a drop in mortgage rates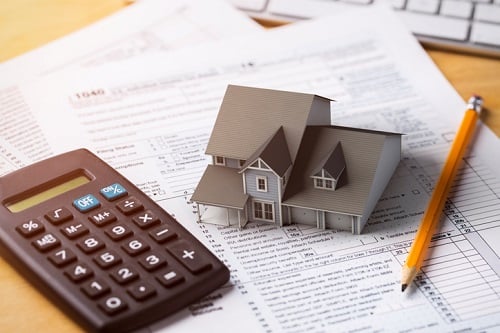 Sales of previously owned U.S. homes fell to the weakest pace since November 2015, indicating that the housing market remained in a slowdown despite a drop in mortgage rates.
Contract closings decreased 1.2 percent in January from the prior month to an annual rate of 4.94 million, the National Association of Realtors said Thursday, below economists' estimates for 5 million. The median sales price rose 2.8 percent from a year ago, the smallest increase since February 2012, while the inventory of available homes saw a sixth straight increase.
Key Insights
The decline indicates that the residential real estate industry will need more than a drop in mortgage rates to rebound, as a lack of affordable listings continues to hamper the market. At the same time, more inventory is starting to become available. At the current pace, it would take 3.9 months to sell all homes on the market, compared with 3.7 months in December; Realtors see anything below five-months' supply as a sign of a tight market. First time buyers accounted for 29 percent of sales, a decline from 32 percent in the prior month, a sign of affordability challenges. "The decline in sales was relatively modest, especially considering it's January," George Ratiu, NAR's director of housing and commercial research, said at a briefing in Washington. He added that the broader economy is strong, with labor market gains and lower mortgage rates that should help to lure prospective buyers.
Get More
Sales slumped across all price categories, with the steepest declines in the most affordable homes. The median home price rose to $247,500. Home purchases decreased in three of four regions, led by a 2.9 percent drop in the West. The Northeast gained 2.9 percent. The NAR said that cold weather may have contributed to a drop in the Midwest. Existing-home sales account for about 90 percent of U.S. housing and are calculated when a contract closes. New home sales make up the remainder of the market and are seen as timelier, because they're counted when contracts are signed.
Copyright Bloomberg News