Housing stock is moving fast – all good news for brokers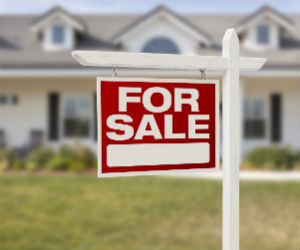 Home resales unexpectedly rose in November, reaching their highest level in nearly a decade. This surge was most likely caused by buyers rushing into the market to lock in mortgage rates in anticipation of further increases in borrowing costs.
As reported by the National Association of Realtors, the third consecutive monthly increase in existing home sales suggests that housing would contribute to economic growth in the fourth quarter after being in a drag in the previous two quarters.
"The strength in home sales, if it holds, will provide a big boost for consumer spending in 2017 and makes us more confident about our outlook for stronger growth next year," said Chris Rupkey, chief economist at MUFG Union Bank.
Existing home sales grew by 0.7% to an annual rate of 5.61 million units last month, the highest sales level since February 2007. Meanwhile, October sales were revised down to 5.57 million units from the previously reported 5.60 million units.
Economists had previously forecast sales slipping 1.0% to a 5.50 million-unit level in November. Sales were up 15.4% from a year ago, rising in the Northeast and South last month, but declining in the Midwest and West.
"The healthiest job market since the Great Recession and the anticipation of some buyers to close on a home before mortgage rates rose from their historically low level have combined to drive sales higher in recent months," said Lawrence Yun, NAR's chief economist. "Furthermore, it's no coincidence that home shoppers in the Northeast – where price growth has been tame all year – had the most success last month."
Mortgage rates have surged since Donald Trump's victory in the 2016 US presidential election, with Trump's proposal to increase infrastructure spending and slash taxes being seen as inflationary.
Since November's election, the interest rate on a fixed 30-year mortgage has increased approximately 60 basis points to an average 4.16%, the highest level since October 2014, reveals data from Freddie Mac.
Mortgage rates are expected to increase further after the Federal Reserve raised its benchmark overnight interest rate in the middle of November by 25 basis points to a range of 0.50% to 0.75%.
The US central bank has forecast three rate hikes in 2017.