Housing organizations believe it's time to sunset the "unsustainable" federal eviction policy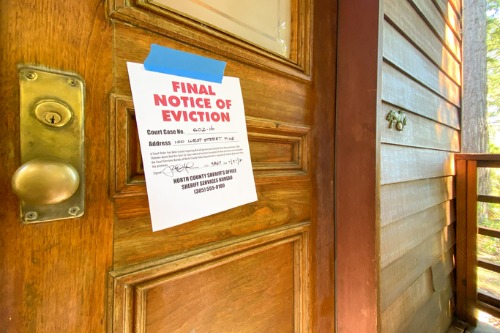 After a year of having the eviction moratorium pushed back, the Mortgage Bankers Association (MBA) and a coalition of real estate organizations have had enough, calling for an end to federal moratorium on evictions on June 30.
In a joint letter, the group praised the steps that President Biden has taken to bring the pandemic under control and provide the relief necessary to stabilize the housing sector. At the same time, the coalition is pointing out that it is time the administration put an end to the eviction moratorium, which they described as a "nationwide one-size-fits-all, federal eviction policy."
Read more: 7 ways to get a mortgage with poor credit
Instead, the group suggested focusing on targeted housing support for renters who continue to recover from the pandemic and housing providers in need. The coalition believes that the policy is at odds with the nation's current stage of recovery and will ultimately only trap renters in insurmountable debt and impede the recovery in the housing sector.
"The expiration of the nationwide federal eviction will be an important catalyst to returning renters to a normal payment schedule and thus providing stability to the housing providers who have been damaged by revenue losses and who may be struggling to pay their mortgages, finance property operations, and meet their own financial obligations," the coalition wrote in the letter.
The organizations pledged to continue working with policymakers to provide housing assistance to renters while concluding the nationwide eviction moratorium at the end of June.
"As the pandemic comes under better control, we look forward to working with the administration to end unsustainable nationwide federal restrictions on property operations, implement workable solutions for renters facing housing instability and help the country recover," the group said.
The coalition consists of 12 organizations: CCIM Institute, Council for Affordable and Rural Housing, Institute of Real Estate Management, Manufactured Housing Institute, Mortgage Bankers Association, National Affordable Housing Management Association, National Apartment Association, National Association of Home Builders, National Association of Housing Cooperatives, National Association of REALTORS, National Leased Housing Association and the National Multifamily Housing Council.