Millennials continue to have misconceptions about down payments – and about the role of mortgage brokers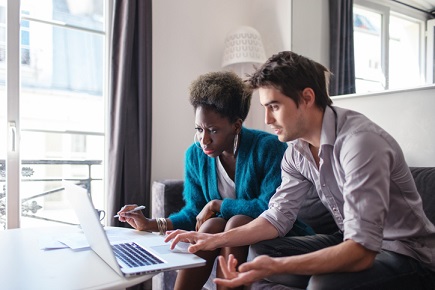 The misconception about down payments continue to hinder millennials from the possibility of owning a home.
An outlook study conducted by United Wholesale Mortgage (UWM) along with Michigan State University found out that a whopping 96% of its respondents became more interested in purchasing a home after finding out that down payment could actually be the same as two months' worth of rent.
Industry professionals at a recent Mortgage Bankers Association (MBA) conference cited the belief that a 20% down payment was required to get a mortgage as "the greatest cause of confusion among first-time homebuyers." This was evident in UWM's survey, as 67% of millennials thought the 20% down was indeed necessary, while only 7% were aware that a down payment can be 5% or less.
"Millennials don't need to put down 20% to buy a house," said Brad Pettiford, communication strategist at UWM. "They don't need to go to a bank to get a mortgage. There are several misconceptions that young people have about the homebuying process, and I think a big part of that is because of what we grew up hearing from our parents."
Aside from the down payment misconception, other factors cited in the survey that discourage millennials from home owning include worrying about getting approved for a mortgage (67%); being intimidated with the responsibility of owning a home (63%); and fear of not paying mortgage on time (53%).
"A sizable portion of respondents thought that it costs more to use a mortgage broker instead of going directly to a bank or retail lender, which isn't accurate," said UWM President and CEO Mat Ishbia. "It seems counterintuitive to think it's cheaper to add a 'middleman' to the process, but mortgage brokers are actually able to offer more competitive wholesale pricing to borrowers and aren't held captive to one lender's pricing or products. They truly can shop around to find the best deal for each borrower's situation."
Related stories:
First-time buyers have the wrong idea about downpayments
Guild Mortgage launches new 1%-down program