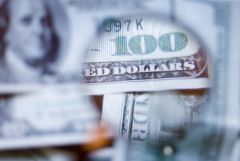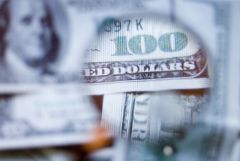 For those who remember the disco era, Van McCoy scored a number 1 hit on the Billboard charts back in 1975 with a song called "Do The Hustle." Decades later, federal prosecutors announced a billion dollar civil prosecution against America's largest bank, Bank of America. Prosecutors say that BOA engaged in a scheme nicknamed "the hustle" which disguised hundreds of millions dollars of toxic mortgage loans and cost taxpayers millions.
How did the case begin? Through a whistleblower, Edward O'Donnell.
O'Donnell was a former executive vice president of Countrywide. Shortly after the financial meltdown in 2007 and 2008, Bank of America acquired Countrywide.
O'Donnell says that the lender created a program named High Speed Swim Lane or "HSSL" (pronounced Hustle). On paper, the program was designed to speed up loans. The government, however, says HSSL was a "spectacularly brazen" fraud. Preet Bahara, the United States Attorney for Manhattan, did not mince his words, "Countrywide and Bank of America made disastrously bad loans and stuck taxpayers with the bill. As described, Countrywide and Bank of America systematically removed every check in favor of its own balance – they cast aside underwriters, eliminated quality controls, incentivized unqualified personnel to cut corners, and concealed the resulting defects. These toxic products were then sold to the government sponsored enterprises as good loans. This lawsuit should send another clear message that reckless lending practices will not be tolerated."
This marks the 6th time that Bahara has gone to battle against major lenders. Most of those claims were initiated by a whistleblower; someone inside the organization that was willing to come forward and report illegal behavior.
(In the interest of fairness, Bank of America calls the charges false, although it has already settled several other claims brought by the government.)
The federal false claims act allows whistleblowers to receive a cash award for their inside information. To qualify, there must be a violation of federal law resulting in a loss to taxpayers. Because Freddie Mac and Fannie Mae guaranteed and ultimately paid off the bad loans, taxpayers were left footing the bill.
Until the Bank of America case, the feds only pursued cases in which there was a direct loss to HUD, usually through the FHA guarantee program. Even though Fannie Mae and Freddie Mac are private companies, because they are now in federal receivership, prosecutors are now willing to consider false claims act cases in which Fannie and Freddie initially guaranteed the loans.
What makes this case even more disturbing is that Bank of America received about $45 billion in TARP money. At the same time it was asking Congress for bailout monies, the bank is accused of ripping off taxpayers and pushing through garbage loans.
According to the original complaint, O'Donnell complained several times to both Countrywide and Bank of America. As a senior bank officer, you think someone may have listened. They didn't.
Whistleblowers typically face a tough time when they come forward with information about mismanagement, fraud and corruption. Assuming the allegations in the government's case are true, Bank of America chose greed and profit over following the law. Thankfully, someone finally came forward.
Whistleblowers in false claims act cases often receive about 20% of what the government collects. That means O'Donnell could receive $200 million for his information.
Filing a whistleblower claim under the federal False Claims Act or Financial Institutions Reform, Recovery and Enforcement Act (FIRREA) isn't easy and requires filing a lawsuit. The payoff, however, can be huge. If you believe you have a case, consult with a knowledgeable whistleblower attorney.
With the government signaling it will consider cases in which there were losses to Freddie Mac and Fannie Mae, we anticipate many claimants will come forward. To date, the other major false claims act cases against lenders have typically settled for a $100 to $200 million-dollar payment. That means the whistleblowers in those cases are receiving tens of millions of dollars.
There is a catch, of course. Generally only the first person to come forward with inside information gets paid.
We think whistleblowers are the new generation of American heroes. If you know of fraud or waste in the lending industry, now is the time to consider coming forward. Even if you have signed a confidentiality or non-disclosure agreement, there is still hope. Every jurisdiction is different but generally non-disclosure agreements can't be used to cover up criminal activity or violations of federal banking rules.
About the author. Brian Mahany is an attorney representing whistleblowers. His firm, Mahany & Ertl, represents the whistleblower in the largest false claims act case in the U.S., the government's $2.4 billion case against Allied Home Mortgage. Brian is a frequent contributor to The Niche Report. He welcomes questions and comments and can be reached at [email protected] or (414) 704-6731.