Agree Realty says the company's methodical approach has paid off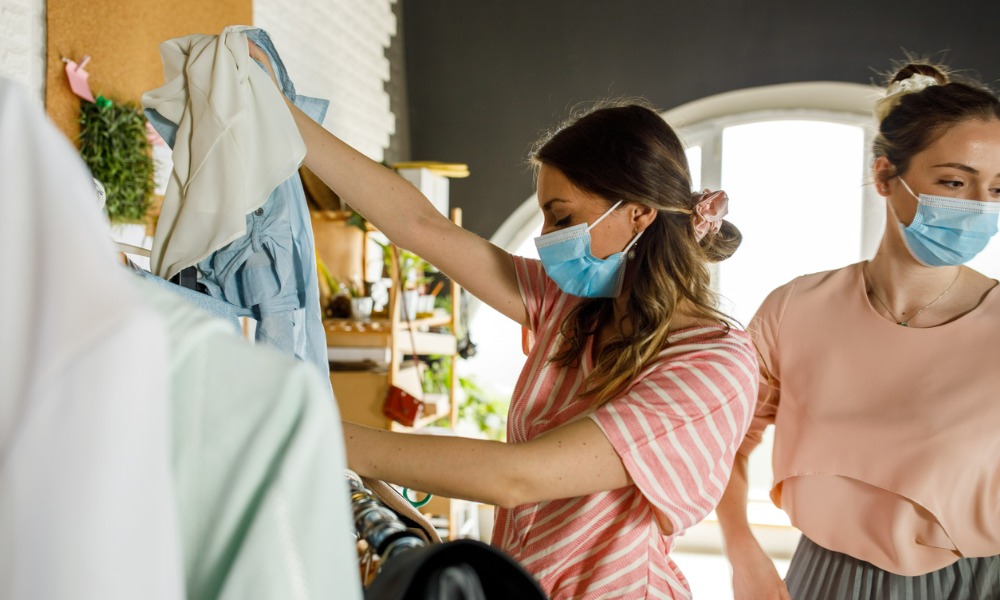 Commercial brokers still skeptical of the business to be made in the retail sector amid a down market need only peruse the 1st quarter results for Agree Realty, which is capitalizing big on decreased competition.
In its recent earnings call, the real estate investment trust reported net income for the three months ended March 31 rose 16.1% to $39.8 million versus $34.4 million for the comparable period in 2022. Given that momentum, the company's outlook for acquisition volume for the full-year 2023 has been increased to at least $1.2 billion from $1.0 billion previously, company officials said.
"I'm extremely pleased to report that we're off to a strong start in 2023," Joey Agree, the president and CEO, of Agree Realty said during the earnings call. "The lack of competition among both public and private buyers has provided us with greater access to attractive risk-adjusted opportunities than anticipated. As demonstrated by our first quarter investment activity and even more evident in our pipeline and seller fatigue that's contributing to a narrowing bid-ask spread."
It's all about diminished competition
He emphasized the role lessened competition played in the financial results: "Due to market forces, capitalized competition within our targeted sandbox is extremely limited," Agree said. "Our pipeline over the last few weeks has been very dynamic with a wide spectrum of opportunities."
To underscore his point, he alluded to brisk business for his firm: "In the last several days alone, we've executed letters of intent to acquire over $100 million in high-quality assets at attractive cap rates, diversified portfolios, sale-leasebacks, distressed developers and early extensions among the approximately 100 properties that we currently have under control."
Still, prudence will be exercised: "Given our acquisition volume in the first quarter and increased visibility into our pipeline, we are raising our acquisition guidance from at least $1 billion to at least $1.2 billion acquired for the year," Agree noted. "That said, the world remains quite volatile, and we will not waiver from our stringent underwriting criteria. The investments we have made in technology and our team have provided our company a distinct competitive advantage."
Such prudence calls for mitigating risk, he added: "We ended the first quarter with approximately $1.2 billion of liquidity, significant outstanding forward equity, and well below the low end of our target leverage range," he said. "On earlier calls, I stressed that we would avoid moving up the risk curve or shifting our strategy. We have been very successful leveraging our relationships and core competencies to identify extremely high-quality opportunities and economic and geopolitical uncertainties remain. During the first quarter, we invested over $314 million in 95 high-quality retail net lease properties across our three external growth platforms."
The investments include acquisition of 66 assets for approximately $302 million in the tire and auto service, home improvement, grocery, auto parts, Dollar Store, and farm and rural supply sectors, among others, Agree said.
Acquisitions abound
He attributed the company's buying prowess to its positioning: "The breadth and variety of transactions during the quarter demonstrates our unique value proposition and the strength of our industrywide relationships," Agree said. "We executed several sale-leasebacks with our retail partners, led by two transactions in the grocery space with national and super-regional operators, both of which carry investment-grade credit ratings.
"We also completed the acquisition of a diversified portfolio from an institutional seller, several blend-and-extend opportunities as well as a number of developer direct transactions. Our long-term vision is that of a full-service real estate-focused net lease retail REIT and not simply a spread investor has accelerated due to the capital-constrained environment and our team's hard work across multiple fronts."
He encapsulated the results before turning to his chief financial officer for more insights: "In the aggregate, we had 29 projects completed or under construction during the quarter with anticipated total cost of $115 million, inclusive of the $59 million of costs incurred as of March 31. On the leasing front, we executed new leases, extensions, or options on approximately 510,000 square feet of gross leasable area during the first quarter.
"Notable extension options or new leases included two Sam's clubs located in Lansing, Michigan, and Brooklyn, Ohio. We are in a very strong position for the remainder of the year with just 16 leases or 80 basis points of annualized base rents maturing."
The quarter wasn't too shabby either: "At quarter end, our growing retail portfolio surpassed 1,900 properties across all 48 continents in the United States, including 208 ground leases representing over 12% of total annualized base rents," Agree told shareholders.
"Occupancy remained very strong at 99.7%, and our investment-grade exposure stood at 68%. Our portfolio continues to be the preeminent retail portfolio in the country and remains extremely well-positioned to withstand any macroeconomic headwinds."
Want to make your inbox flourish with mortgage-focused news content? Get exclusive interviews, breaking news, industry events in your inbox, and always be the first to know by subscribing to our FREE daily newsletter.