Rising rents don't necessarily mean people choose to buy… Builder confidence slips slightly in May… Sales up, price down in Philly suburbs…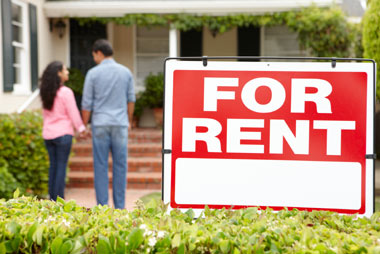 Rising rents don't necessarily mean people choose to buy
While some people will look to buying a home as a sensible way to escape escalating rents it's not necessarily the case. New research from Freddie Mac has found that rather than rising rents driving demand for home purchases they are a result of demand for rentals. Despite rents having increased by 3.6 per cent last year and expected to rise 3.4 per cent above inflation this year a third of renters say they are very satisfied with their experience and another third are moderately satisfied.

Among the 38 per cent who have experienced a rent increase in their current home in the last two years 70 per cent say they cannot afford to buy, although 44 per cent have started looking. Of those that are happy in their current rental 53 per cent say they are not making any changes to spending. More than a third of renters say they cannot afford their current rent.


Builder confidence slips slightly in May
Confidence among builders in the market for newly-built single-family homes dropped slightly in May. The National Association of Home Builders/Wells Fargo Housing Market Index was down 2 points but still 9 points ahead of its position a year ago. "Consumers are exhibiting caution, and want to be on more stable financial footing before purchasing a home," said NAHB Chief Economist David Crowe. "On the bright side, the HMI component measuring future sales expectations has been tracking upward all year, mortgage rates remain low, and house prices are affordable. These factors should spur the release of pent-up demand moving forward." Three month regional averages on the index show that the Northeast and West are more subdued than the South and Midwest.


Sales up, price down in Philly suburbs
Home sales were stronger in the first quarter in Philadelphia's suburbs but prices were lower. New figures from economist Kevin Gillen of Meyers Research show that a typical suburban house sold for 1.8 per cent less in the first three months of this year compared to the last three months of 2014. The Philly.com reports that in the city prices were just 0.3 per cent lower while the average home price in the suburbs was 2.3 per cent lower. Since the property bust when Philly homes lost 23 per cent of their value there has only been a 5 per cent rise. Sales volume for the region increased from 7,908 in the fourth quarter of 2014 to 9,032 in the first quarter of this year.