Low income families can't afford even the least expensive homes…Don't expect housing market to stay hot says Redfin boss…Commercial and multifamily mortgage originations increase…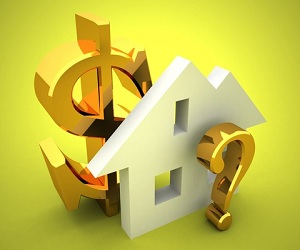 Low income families can't afford even the least expensive homes
A new report from Zillow reveals that home ownership for America's lowest-income families is worsening. The study shows that the least affluent third of families cannot afford even the least expensive homes as wages have failed to increase despite economic growth. As rents increase families want to be able to buy a home with mortgage payments being less expensive however that bottom third are slipping further away from affordable homes.

For high-earners there are only four markets in the US in which they cannot afford the top tier of home prices; for low-earners they cannot afford the least expensive homes in 77 markets. The report says that in Los Angeles, low-income families would have to spend 85 per cent of their income on home costs even in the least affordable property, effectively locking them out of that market. By comparison middle-income earners would pay 41 per cent of their income and high earners would average 30 per cent. Zillow's chief economist Dr Stan Humphries warns that the situation is serious: "It is imperative that we find ways to create both meaningful wage growth for all workers, and increase the supply of affordable housing, and soon. If not, we run a real risk of the working class in America running out of affordable housing options, either to rent or to buy."

Don't expect housing market to stay hot says Redfin boss
The chief executive of online real estate firm Redfin says that the current heat in the housing market will start to dissipate once mortgage rates start to rise. Glenn Kelman told CNBC's Power Lunch that with sales up 10 per cent and prices 6 per cent higher Redfin has "been worried" about the heat in the market. He said that when money supply tightens and mortgage payments increase there will be a pullback. Kelman says that the hottest markets right now are San Francisco and Denver.

Commercial and multifamily mortgage originations increase
The Mortgage Bankers Association says that commercial and multifamily mortgage originations increased in the first quarter of 2015. Although the number decreased by 26 per cent from the fourth quarter of 2014 , which is a seasonal normality, year-over-year there was a 49 per cent growth. Speaking at an MBA conference in Boston at the weekend, Jamie Woodwell, MBA's Vice President of Commercial Real Estate Research said: "Multifamily lending was a key driver of first quarter originations and the GSEs drove multifamily. The GSEs' multifamily originations increased by 306 percent compared to Q1 2014, marking their second highest quarter on record, while multifamily originations for other capital sources appear to have remained flat or declined." The increase included a 269 percent increase in the dollar volume of loans for industrial properties, a 71 percent increase for multifamily properties, a 53 percent increase for office properties, a 51 percent increase for hotel properties, and a five percent increase in retail property loans.