Foreclosures hit 18 month high; Repossessions soar… Rents outpace home prices for first time since 2012… Mortgage applications fall says MBA…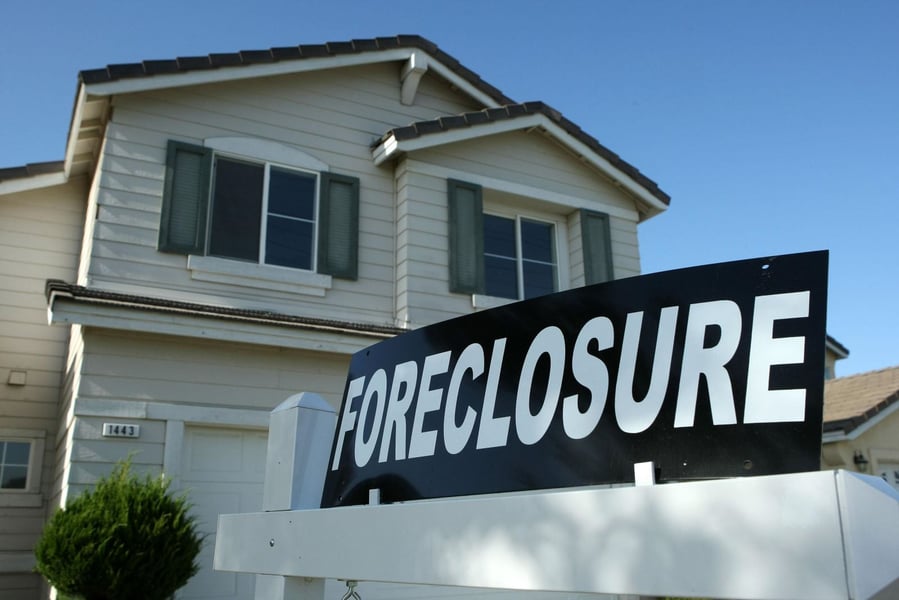 Foreclosures hit 18 month high; Repossessions soar
Foreclosure activity hit an 18-month high in April as banks and mortgage lenders stepped up action. A report from RealtyTrac Thursday reveals that there was a 3 per cent increase in homes that were somewhere in the foreclosure process in April compared to March. The total of 125,875 homes is a 9 per cent increase from a year earlier. Repossessions accounted for a large part of the monthly increase with 25 per cent more homes seized by lenders in April, up 50 per cent from the previous April to reach a 27-month high. Florida saw the largest number of foreclosures in April followed by Nevada, Maryland and New Jersey. Reuters reports that although repossessions have increased in the last two months the number of new foreclosure actions has fallen with 3 per cent fewer than in March and 5 per cent fewer than the previous April.

Rents outpace home prices for first time since 2012
There's bad news for those trying to save a downpayment for a new home; rents are outpacing home values. Zillow reports that while homes increased in value by an average of 3 per cent in the year to April rents were up 4 per cent in the same period. Although it makes the case for homeownership stronger with mortgage payments likely to be lower than rent; the added cost to renters will eat into spare cash that could be saved for a downpayment. Zillow's data shows that those with mortgages need around half the monthly budget for housing bills than renters.

Mortgage applications fall says MBA
The latest weekly figures from the Mortgage Bankers Association shows that new home loan applications fell in the week to May 15. Its market composite index, which measures mortgage application volume was down by an unadjusted 2 per cent and a seasonally-adjusted 1.5 per cent in the week. The refinance index was 0.3 per cent higher. The seasonally adjusted purchase index decreased 4 per cent from one week earlier, to the lowest level since April. The unadjusted purchase index decreased 4 per cent compared with the previous week and was 11 per cent higher than the same week one year ago. With speculation about the Fed making a June increase in interest rates still continuing and other economic data that has seen mortgage rates increase there appears to be come caution around: "The drop this week may indicate borrowers being wary of the recent run up in mortgage rates" said Mike Fratantoni, MBA's Chief Economist.