In a scathing decision, a federal judge has sided against two big banks for selling shoddy mortgage bonds to Fannie and Freddie.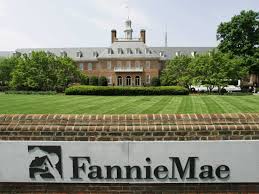 In a scathing decision, a federal judge has ruled that two major banks misled Fannie Mae and Freddie Mac when they sold them shoddy mortgage bonds in the run-up to the financial crisis.

The ruling came in a case brought by the federal government against Royal Bank of Scotland and Japanese bank Nomura Holdings. RBS and Nomura were the only two of 18 banks sued by the government that took their cases to trial; others, like Bank of America and JPMorgan, elected to settle.

Nomura and RBS argued that it was the housing crash, not deceptive practices on their part, that caused the bonds they sold to Fannie and Freddie to tank. But Judge Denise L. Cote dismissed that argument in her 361-page decision.

"This case is complex from almost any angle, but at its core there is a single, simple question," she wrote. "Did defendants accurately describe the home mortgages in the offering documents for the securities they sold that were backed by those mortgages? Following the trial, the answer to that question is clear. The offering documents did not correctly describe the mortgage loans. The magnitude of the falsity, conservatively measured, is enormous."

Cote has asked the government to submit a proposal for damages, expected to be around $500 million, according to a New York Times report. Nomura spokesman Jonathan Hodgkinson told the Times that the banks plan to appeal the ruling.

"Nomura is confident that it was consistently candid, transparent and professional in all of its dealings with Fannie Mae and Freddie Mac," Hodgkinson said.