Top lawmakers worry that loan sales by Fannie and Freddie could remove vital borrower protections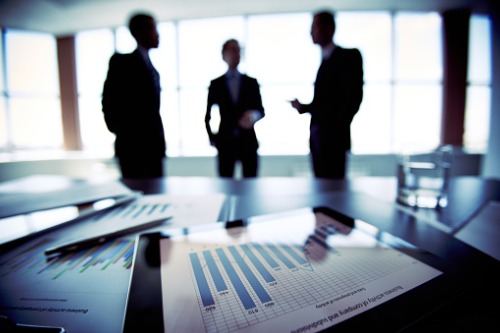 Top Democrats are slamming the director of the Federal Housing Finance Agency for recent GSE loan sales, which they say could remove vital borrower protections.
In a letter to FHFA Director Mark Calabria, Sen. Sherrod Brown (D-Ohio) and Sen. Jack Reed (D-R.I.) said the recent sales by Fannie Mae and Freddie Mac "could put thousands of homeowners at risk of further delinquency or foreclosure."
The CARES Act requires the GSEs to provide borrowers impacted by the COVID-19 pandemic with up to two 180-day forbearances. The FHFA and the GSEs have also introduced a number of post-forbearance options to help borrowers return to regular payments. The FHFA has also extended the GSEs' foreclosure moratorium for all GSE-backed loans.
However, Fannie and Freddie have both recently sold large numbers of loans to private investors. In October, Freddie sold more than 2,900 nonperforming loans, while Fannie sold more than 37,800 reperforming loans and is offering to sell another 6,300.
"Unlike Fannie Mae and Freddie Mac, private purchasers of these loans are under no obligation from Congress to provide forbearance to borrowers," Brown and Reed wrote. "Unless FHFA requires the Enterprises to secure contractual representations, warranties, or covenants obligating the new owners to continue offering the same loss mitigation options offered by the Enterprises, these new owners are also under no obligation to offer borrowers the same post-forbearance options the Enterprises created, and under no obligation to pause foreclosures during the pandemic."
Brown and Reed said that foreclosure was "an all-too-common outcome for borrowers in nonperforming loans."
"More than one-third of occupied homes that are sold in nonperforming loan sales are foreclosed on," the senators wrote. "As a result of these loan sales, borrowers could face unnecessary foreclosures during the pandemic that they may not have faced if their loan had not been sold out from under these enhanced protections."
Brown and Reed said that they supported the FHFA's decision to extend the foreclosure moratorium for GSE borrowers. "But FHFA's decision to allow these sales to proceed undermines the foreclosure and forbearance protections it has put in place and could deny tens of thousands of families the protections they and Congress thought they had," the senators wrote.
The senators asked Calabria to clarify whether the purchasers of the loans would be required to abide by the protections put in place by the GSEs, and "if not, why not?"
"Fannie Mae and Freddie Mac loan sales should not leave homeowners with fewer protections in the middle of a public health crisis," they wrote. "FHFA must act to ensure that no homeowner is removed from the protections that Congress and FHFA put in place."