"I don't let many things get in my way," laughs Sean Cahan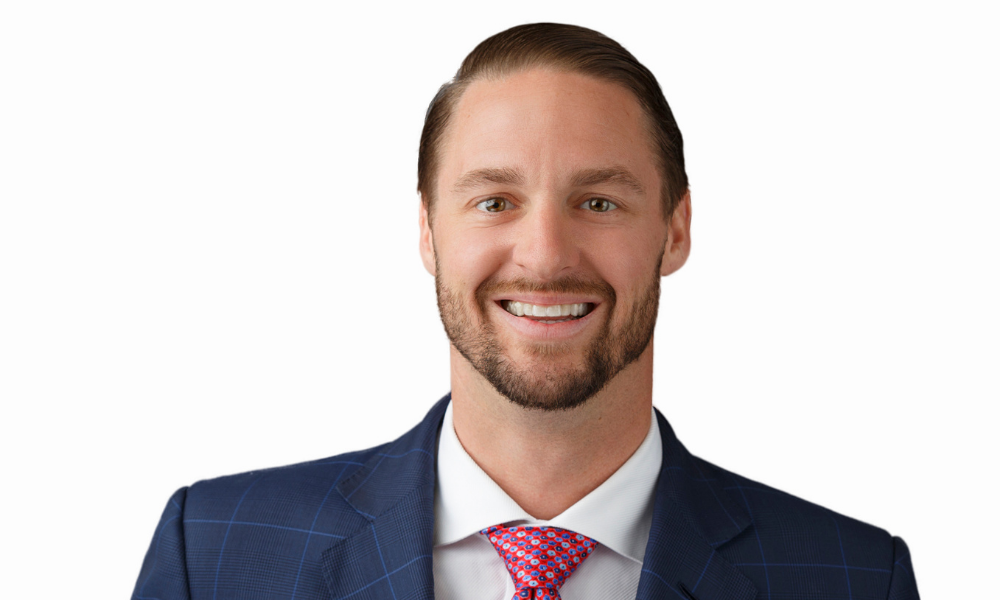 Earlier this week Sean Cahan, the president of Cornerstone First Mortgage, had been training for an arduous 620-mile bike challenge when he fell off his bicycle and broke his scapula.
It's a sign of how he approaches life that the experience has not put him off the sport, insisting he will still be signing up for the event come October.
"I don't let too many things get in my way," he laughed.
"I've got a lot of recuperating and rehab to do, but I can pretty much guarantee I'll probably have another injury somewhere," he said, shrugging off the incident as though it were a minor mishap, unlikely to alter his busy schedule.
Cahan has led the transformation of the San Diego-headquartered, privately-owned bank, which has grown from a single local branch to becoming a nationwide company with 20 branches in 37 states, producing $1 billion in loans annually.
His unflappable demeanor goes some way towards explaining how he is able to compartmentalize day-to-day concerns.
"I never worry about anything. I'm very nimble," he said. "I can't control inflation or the increase in interest rates, but I can educate consumers and agents. If there are fewer houses on the market, I can (for instance) advise them to make sure they go to underwriting beforehand."
He attributed a large portion of his success to his hands-on approach to business. "I'm still out on the streets recruiting," he said. "I'm already here before the end of June with $120 million. I also run and operate the entire bank.
"I flush that toilet and mop up that bathroom, and I also make sure that our bank plans are totally fine and we're super healthy with cash. There's no job I won't do."
The lop-sided state of the house market, in which high demand, booming prices and a low inventory are making it hard for first timers to climb on the property ladder, is not an insurmountable crisis, as far as he is concerned.
"Credit ratings and qualifications of APRs are looked at in terms of purchasing power, or if the seller wants to accept an offer," he explained.
"We've got to bring that back. What we need to do is to figure out a way to stop as many pre-approvals and people getting into Escrow that are ending in denial to then come back and change how a listing agent recommends, or gives directions to the seller on which offer to extend or which one to purchase.
"That is actually why first-time home buyers are not getting in the running. When I write a pre-approval, it doesn't matter if it's 5%, 10% or 50% down. The person who is buying the property is actually very interested in purchasing it. They like it, but they may have the same reasons why they might not move forward with it.
"The house may have a lot of damage, the appraisal value is getting lower. A lot of the time even with 20-25% down, the appraisal comes in $10,000 short, but no matter if it's 3% or if it's 20-25% down, no-one wants to bridge that gap at all.
"It doesn´t matter how much the borrower is putting down. To a bank the riskiest loan product is 20% down because you don't have mortgage insurance and your exposure is degraded.
"I would rather give 3% or 5% down to somebody than I would 20%, because I have mortgage insurance coverage that's going to provide a risk professional to be above 80% on my recovery.
"Someone who is all cash is riding multiple offers, and they are less likely to move forward if something is an issue because they can just go get their offer acceptance somewhere else."
Given that there are still 2.2 million borrowers in forbearance, how worried is he about defaults during the second part of the year?
"It's much harder for somebody to come out of forbearance if they haven't made a mortgage payment in six or eight months," he said.
"The difference today is that the mind-frame of the borrower has shifted from 2008. Before then, people did whatever they could to save their home, but in today's world the mind-frame of the consumer and the homeowner is not like it was in the late '90s early 2000s.
"Now they say 'forbearance, man? I don't wanna pay! I think the mortgage is going to come down. I'll just live here another six months for free'."
Despite this, he views long-term prospects in a positive light. "I don't have any problems in San Diego," he said. "Where we are today is that there are fewer homes than there were before and there's a ton of buyers in the market.
"It doesn't matter what the purchase price is going to be. You may have a little fluctuation, but all in all there's always a certain amount of people who want to buy a home, and right now we have more people that want to buy a home than want to sell their home."