Although the CFPB director hasn't commented publicly on it, rumors have long swirled that he intends to run for governor of Ohio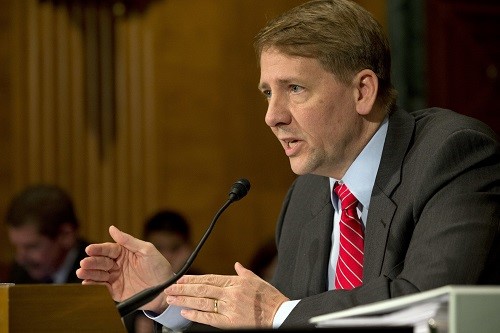 The director of the Consumer Financial Protection Bureau will run for governor of Ohio next year, according to his friends.
Ohio Supreme Court Justice Bill O'Neill told Politico that a mutual friend asked CFPB Director Richard Cordray last week if he was considering a run. Rumors have long swirled that Cordray would try for the office, but he has not commented publicly on his intentions.
O'Neill said that it was clear from the conversation that Cordray would campaign for the governorship, Politico reported.
"He's getting ready to run," O'Neill told the publication.
In order to campaign for the Ohio governorship, Cordray would have to resign from the CFPB before his term expires in July 2018; Ohio law would prohibit him from running while engaged in political activity.
That would probably come as welcome news to House Republicans, who have long said Cordray has too much unchecked authority as CFPB director. House Financial Services Committee Chairman Jeb Hensarling (R-Texas) recently called on Cordray to either confirm that he would serve out his full term or resign immediately.
Related stories:
Cordray should commit to full term or quit CFPB now – Hensarling
House committee approves bill to slash CFPB power