Index sees some improvement in January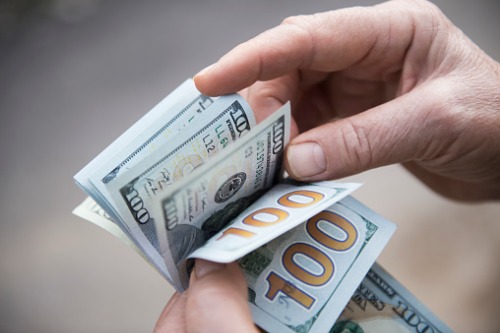 LegalShield's network received fewer legal services requests regarding bankruptcy, debt collections, foreclosures and evictions in January – pushing down consumer stress and foreclosure indices.
"This decreased level of requests for legal advice and support may well reverse with lower future stimulus support and a cessation of eviction moratoriums," said LegalShield CEO Jeff Bell.
Federal stimulus support and the extension of foreclosure and eviction moratoriums helped alleviate consumer stress last month, according to the report. LegalShield's consumer stress index improved, down 3.1 points to a reading of 62.8. Concurrently, consumers have grown more optimistic about their finances in 2021 thanks to vaccine rollouts. The New York Fed reported that annual household income growth expectations bounced back to 2.4% in January, the highest point since February 2020.
The Foreclosure Index posted a 3.8-point month-over-month drop, down to 32.6 in January. However, once moratoriums are lifted, mortgage lenders may face losses as the share of loans in forbearance continues to rise. A recent study from the National Bureau of Economic Research showed that more than half of the $2 trillion loans that entered forbearance between March and October 2020 was mortgage debt.
Read more: CFPB accuses servicers of misleading borrowers about forbearance
The housing construction index was down from 141.2 to 138.3, but is still well above pre-pandemic levels, suggesting that construction will remain strong in the first quarter. The housing sales index also continued to hover above pre-COVID levels despite easing 6.3 points to 112.8. The bankruptcy index declined (improved) 1.9 points to 28.0 in January, falling for the second straight month.
"In the near term, strong demand will likely help existing home sales maintain their momentum, though affordability concerns could begin to weigh on sales later in the year if more supply does not come on to the market," LegalShield said in the report.