The service offers mortgage loans with no upfront costs for up to six months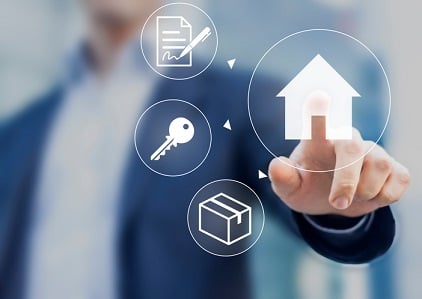 Real estate technology firm Compass has announced the launch of its homebuying and selling program, Compass Bridge Loan Services. Additionally, the company has partnered with various mortgage lenders, including Better.com and Notable, to provide customers with faster processing and increased support.
Available nationwide, Compass Bridge Loan Services enables home sellers to buy their next home before selling their existing one. As part of the service, Compass clients can also apply for no out-of-pocket costs for up to six months on any approved bridge loan payments.
"Better.com and Compass both have similar shared visions of making the homeownership process easier through best-in-class technology and superior customer service," said Vishal Garg, chief executive officer and founder of Better.com. "We're thrilled to partner together on a service that combines a concierge-like customer offering with innovation."
"We are incredibly excited to be able to offer Compass Bridge Loan Services to home buyers and sellers across the country," said Carly Litzenberger, senior director of new ventures at Compass. "Until now, it's been far too difficult for homeowners to easily access the equity in their homes. By unlocking this capital, Compass is putting the power back in the hands of the homeowner and bringing a new group of buyers to the housing market."