While commercial and multifamily originations dropped between the fourth quarter of 2014 and the first quarter of this year, they jumped 49% over Q1 of last year.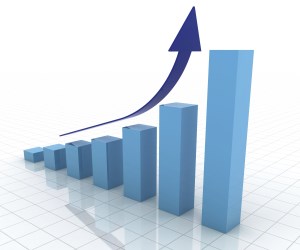 Commercial and multifamily mortgage originations jumped 49% year over year in the first quarter, according to a new survey by the Mortgage Bankers Association.

The increase was driven in large part by skyrocketing multifamily originations for Fannie and Freddie, according to Jamie Woodwell, MBA vice president of commercial real estate research.

"The year-end momentum from 2014 carried over into the first quarter of 2015, with year-over-year growth in lending for every major property type," Woodwell said. "Multifamily lending was a key driver of first-quarter originations, and the GSEs drove multifamily. The GSEs' multifamily originations increased by 306% compared to Q1 2014, marking their second-highest quarter on record, while multifamily originations for other capital sources appear to have remained flat or declined."

The increase was also driven by a spike in industrial originations, according to the MBA. Originations for industrial properties were up 269% over Q1 of 2014. Multifamily properties were up 71% overall. Office properties saw a 53% increase, hotel properties a 51% increase, and retail properties a 5% increase. Healthcare properties, meanwhile, were unchanged from Q1 of 2014.

Overall originations, meanwhile, were down from the fourth quarter of 2014. First quarter originations for healthcare properties dropped 62% from Q4, while retail properties dropped 57%. Hotel properties saw a 33% drop, multifamily properties dropped 31%, and office properties 25%. Industrial property originations were down 127% from the fourth quarter.