Lender joins a growing list of firms touting the ability to lock in desirable rates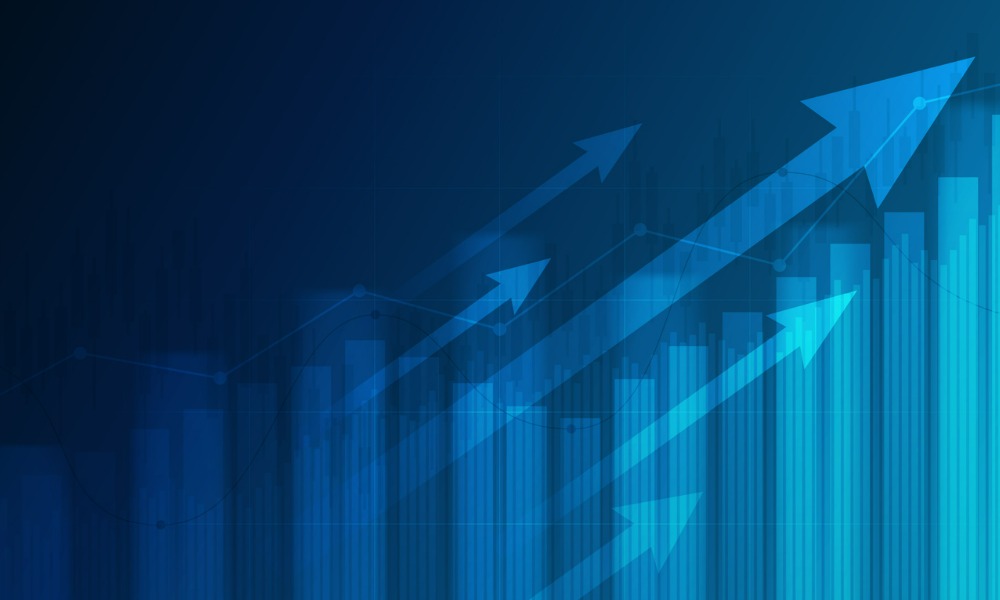 With mortgage rates fluctuating amid a mercurial market, an increasing number of lenders are pushing the lock-rate option to lure borrowers. Not to be left behind, Chase Home Lending is promoting its own iteration to would-be homebuyers.
Here's the Chase Home Lending pitch: "If you find a house you love and are comfortable with the payment based on today's rates, lock in that rate so you have certainty of what your payments will look like on your home loan."
Call it a sign of the times.
"As rates rise, consumers may face additional affordability and qualification challenges as they continue to compete with cash buyers in a housing market with high demand and historically low inventory," Patricia Maguire-Feltch, national sales executive at Chase Home Lending, said. "We encourage consumers to work with their lender to understand what they can qualify for and to help support them in the home buying process"
The option gives borrowers a measure of control over heightened rates, but it's something of a limited-time offer. "You can lock an interest rate up to five days before closing," Maguire-Feltch told Mortgage Professional America. "Rate locks usually range from 30 to 90 days. Work with your home lending advisor to determine when you're likely to close on your new home and plan accordingly."
Read more: Lender unveils 'Lock & Shop' product amid market volatility
In terms of branding, the option is dubbed Homebuyer Advantage, she added, describing the process as "…where you work with a home lending advisor to find out how much home you can afford and go through some or all of the underwriting process while you shop for a home."
The upshot: "That way, you can make an offer on your dream home with confidence and can focus on your move instead of your mortgage after finding your home," Maguire-Feltch explained. "Once you have your home, we advise locking in your rate shortly thereafter. Mortgage rates fluctuate every day and as we have seen so far this year, can move higher quickly. Rates could go down, they could stay more or less the same or they could go up. If you find a house you love and you are comfortable with the payment on the home based on today's rates, we suggest locking that rate so you have certainty of what your payments will look like on your home loan."
Innately, lock-rate options are a bit of a gamble. Rates potentially could go down further once a rate is locked, Maguire-Feltch acknowledged, but the option yields some measure of control and flexibility as they embark on a home purchase. "There isn't an exact science to timing the market, and while interest rates have skyrocketed in recent months, it's always possible that interest rates could fall," she said. "Some lenders offer a mortgage rate lock float down, which allows you to lock in an interest rate with the option to reduce if market rates fall during the lock period. This option provides you with a little more security in a volatile market and allows you to take advantage of falling interest rates."
Read next: Is this the saving grace amid rising mortgage rates?
Depending on the situation, she added, there could be greater flexibility: "You may be able to move to a lower rate even without the float down option but reducing your rate without that option may require additional fees. Additionally, your lender may have particular requirements, such as being at a certain stage of the loan process, for the customer to be eligible to lower their rate."
Despite the rate-lock appeal, Maguire-Feltch encourage consumers – especially first-time homebuyers embarking on a purchase in this economic climate – to empower themselves with research either way: "Buyers planning to buy a home in 2022, particularly first-time buyers, should start by educating themselves on the homebuying process," she said. "There are many avenues for this, including a homebuying course, online articles, etc. One resource prospective buyers can consider is the Beginner to Buyer podcast from Chase. The podcast was developed to create a better understanding of and confidence in the homebuying process, from mortgage application to move in."
Still, hedging one's bets amid the roller-coaster cycle of mortgage rates is something to consider, she suggested: "As rates rise, consumers may face additional affordability and qualification challenges as they continue to compete with cash buyers in a housing market with high demand and historically low inventory," she said. "We encourage consumers to work with their lender to understand what they can qualify for and to help support them in the home buying process."
Ultimately, the early bird in this unpredictable market gets the worm – the figurative annelid in this example being desirably lower rates: "Getting connected early with a qualified lending professional will ensure the consumer is prepared for the homebuying process, understanding what they can afford and getting prequalified so they can shop with confidence," Maguire-Feltch said. "A home lending advisor can also help a homebuyer understand the financial assistance they may be eligible for."