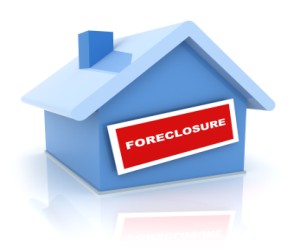 More than 85,000 Americans sign Change.org petition in support of Aaron Collette, a U.S. soldier fighting in Iraq whose family home may be foreclosed on when he visits in August
BEND, OR
– More than
85,000 Americans
are calling on JPMorgan Chase to immediately stop its scheduled August 9 foreclosure of a U.S. soldier's family home while he is fighting in Iraq. Aaron Collette, 20, is scheduled to return to the U.S. in August for two weeks of leave from Iraq, but he may not have a home if Chase proceeds with its plans to foreclose on his father's home. Led by the non-profit Economic Fairness Oregon, more than 85,000 people have
signed a petition on Change.org
, the world's fastest-growing platform for social change, demanding that Chase cut through bureaucratic red tape and help a U.S. soldier's family. Aaron's father, Tim Collette, bought the home in 2006 when his son was 16. He had more than a $100,000 down payment, but his small flooring and countertop business was hurt by the economic downturn. Angela Martin, Executive Director of Economic Fairness Oregon, says Chase told Aaron's father to default by not paying his mortgage, put him on a trial modification for nine months, then denied him a full modification and demanded $9,000 in arrears. "What they're forcing homeowners to do is negotiate with a gun pointed at their head," Martin told American Banker earlier this month. Aaron's father is asking Chase to hold off on foreclosure proceedings, at least until Aaron is able to spend his leave time with his family. But, the bank has refused and the foreclosure is now scheduled to occur on August 9. Aaron's family's story made headlines around the world in June, illuminating the difficulties and contradictions inherent in the banking foreclosure process. His supporters rejoiced when Chase announced to reporters last month that they would work with the family to find a solution. But despite Chase's promises to the press in June, the bank is now proceeding with the foreclosure and Aaron's father is desperately trying to reach an agreement with the bank to allow him to stay in the home for at least a few weeks longer. "Change.org is happy to provide a platform for Tim Collette, his family and millions of other Americans suffering through the banking foreclosure process," said Jess Kutch,
Change.org
's Director of Organizing for Economic Justice. "Americans are extremely frustrated with their banks, and from the thousands who have taken action, it is clear that Tim's story resonates with people across the country."
Live signature totals from the campaign to stop the foreclosure on Tim Collette:
http://www.change.org/petitions/tell-chase-bank-dont-foreclose-on-soldiers-family
Change.org is the world's fastest-growing platform for social change — growing by more than 400,000 new members a month, and empowering millions of people to start, join, and win campaigns for social change in their community, city and country.