The ever-shifting landscape in real estate means that lenders are doing more than ever to get transactions approved and funded.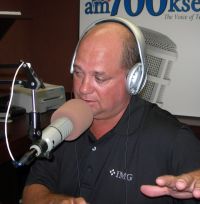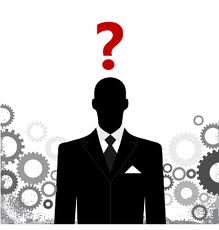 The ever-shifting landscape in real estate means that lenders are doing more than ever to get transactions approved and funded. The amount of information that buyers and sellers have access to is greater than ever. Recently a woman called our office about a property that she wanted to sell to a tenant. Normally a Realtor would be involved. She did not have a Realtor but had a willing buyer, and asked if I would facilitate her transaction. This request entails assisting them in executing a contract, choosing a title company, arranging inspections and also qualifying the purchaser. In past days we might get a request like this once or twice a year. I currently have a handful of deals like this in process.
The changing role of lender will continue. One of the reasons is that lenders have quietly shaken the reputation as dishonest swindlers trying to squeeze every last commission dollar out of borrowers. Multiple reasons exist for this changed perception. Federal licensing requirements, compensation limits and the weeding out of unqualified lenders too weak to survive the meltdown of 2008 have created a new paradigm. The remaining professionals in our industry are now regarded as experienced, honest and knowledgeable sources to facilitate transactions. In essence those that have survived the last four years are now regarded as the best sources for information and guidance.
Property information is prevalent now on myriad Realtor websites, as well as Zillow and others. With the availability of this information the consumer is more empowered. One of the results is the reduced role of buyer representation in some transactions. This creates a slippery slope that was addressed many years ago with the "co-broker" arrangements that lenders were trained to watch out for when a Realtor represented both buyer and seller. This potential conflict of interest created the need for dual-agency contracts. Now that buyers consider themselves more savvy and armed with more technical information, they feel more comfortable contacting listing agents and sellers directly. As a result lenders are now more closely aligned with buyers than ever, and in many cases are serving as a surrogate as buyer representation is changing.
The expanding duties of lenders translate to sellers. Property valuations have become more difficult. With the advent of appraisal management companies the visibility of appraisers has been reduced, and lenders now find themselves answering questions about property values for potential sellers and for those already in contract. In most cases the lender has no additional information on sales data available to them and cannot reliably offer information on property values. A buffer exists now that the appraiser is immune to influence from any party in the transaction.
Unfortunately this now creates strain for lenders as they continually have to defend a process that they had no input in creating, and are forced to be a mouthpiece for an appraiser that in most cases they don't know or have never been in contact with. The finality of a low appraisal and the basic lack of an appeal process have put lenders in an awkward position. The lender is constantly explaining a process that sometimes leaves the consumer bewildered and the seller helpless. In many cases the lender bears the brunt of the frustration of both parties. We continually educate our Realtor partners to properly explain the possibility of appraisal problems to sellers long before they accept an offer to purchase. The potential for an improving market, reduced inventory and the slowing foreclosure abundance will eventually mitigate these challenges, but they will continue to be an issue for the foreseeable future.
What's in store for mortgage bankers and lenders in the coming months? I know that as I attend local industry meetings and events, the average age of the attendees seems to climb with every year. We need more young people in our industry. The difficulty of the past years has taken its toll and the attrition has left only the strongest standing. Not all of us want to go through the last four years again. We know that compliance will continue to be the number one issue for us to be able to close and sell loans. One can assume that more compliance is going to be required. I think more products will become available through non-traditional sources. An impending shake-up of FNMA and FHLMC is coming. The FHA program, still the best product despite its limitations, will continue to change based on the MIP and down payment requirements. All of these point to the ever-increasing need for seasoned mortgage professionals. These lenders need to embrace their responsibilities and continue to serve others before a full recovery can take place in the industry.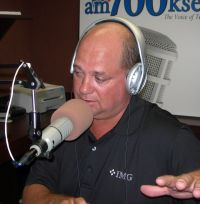 Frank Sheehy has been in the mortgage business since 1988. Sheehy graduated from the University of Colorado with a degree in real estate finance in 1988. He joined a local mortgage company, Waterfield Financial, at that time. After 19 years and nearly 5,000 individually funded loans with that company, the Waterfield family exited the business. He had two stops with national lenders, American Home and GMAC, but eventually started his own operation in 2011 called Integrity.