The CFPB alleges that three reverse mortgage companies – including the nation's largest – are guilty of deceptive advertising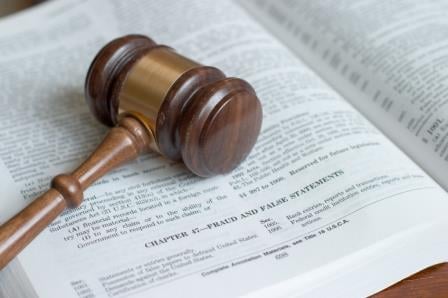 The Consumer Financial Protection Bureau has levied penalties of nearly $800,000 in total against three reverse mortgage companies – including the nation's largest – for what the agency called deceptive advertising.

The CFPB has ordered American Advisors Group, Reverse Mortgage Mortgage Solutions and Aegean Financial to cease deceptive advertising practices and implement policies to ensure they're complying with all laws, according to a news release. The companies will also have to pay civil penalties.

"These companies tricked consumers into believing they could not lose their homes with a reverse mortgage," CFPB Director Richard Crodray said. "All mortgage brokers and lenders need to abide by federal advertising disclosure requirements in promoting their products."

American Advisors Group, licensed in 49 states and the District of Columbia, is the largest reverse lender in the United States. The CFPB claimed that since 2012, the company's advertisements had "misrepresented that consumers could not lose their home and that they would have the right to stay in their homes for the rest of their lives." According to the CFPB, the company also told potential consumers that they would have no monthly payments and that they would be able to pay off all debts.

"In fact, consumers with a reverse mortgage still have payments and can default and lose their home if they fail to comply with the loan terms," the CFPB said.

American Advisors Group will pay a civil penalty of $400,000, according to the CFPB.

The CFPB also penalized Texas-based Reverse Mortgage Solutions, which the agency said also misrepresented in advertisements that customers couldn't lose their homes. According to the agency, the company told customers that they would "always retain ownership" and "can't be forced to leave." The CFPB also alleged that Reverse Mortgage Solutions said that heirs would inherit the home without disclosing any conditions of the inheritance and created "a false sense of urgency" to get a reverse mortgage by misrepresenting "that time limits constrained the availability of a reverse mortgage."

The company will pay a civil penalty of $325,000.

Lastly, the CFPB penalized Aegean Financial, a California-based company which operates under multiple names in the jurisdictions in which it is licensed. Again, the agency claimed that the company falsely stated that reverse mortgage customers could not lose their homes. The agency also alleged that the company falsely claimed that reverse mortgage customers who refinanced would incur no costs.

The company also falsely affiliated itself with the government in its Spanish-language advertisements and failed to keep required records of its advertising, according to the CFPB. Aegean Financial will pay a civil penalty of $65,000.