Industry groups and lawmakers have long been critical of the CFPB, but consumer advocacy groups say the organization provides vital protection to everyday Americans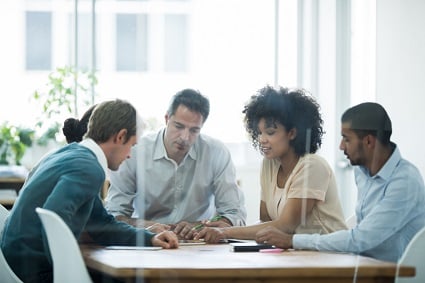 Lawmakers and industry groups have been very critical of the Consumer Financial Protection Bureau, accusing the agency of overreach and a lack of accountability. But many consumer advocacy groups have high praise for the CFPB, insisting its actions have helped to protect consumers.

In advance of a hearing on the CFPB last week, several consumer advocacy groups provided the Senate Banking Committee with statements maintaining that the controversial agency has been a force for good for consumers.

"Through its rulemaking, supervision, enforcement, and consumer education and complaint system, the CFPB has made enormous strides in ensuring that the financial marketplace is fair to consumers," wrote Americans for Financial Reform. "Its rules and supervision have already begun to reform the industry's conduct, making banks and other financial services companies more attentive to consumers' rights."

The Alliance for a Just Society, a human and civil rights group, praised the agency while accusing "industry interests" of wanting to sabotage its regulatory ability.

"While we know some industry interests are intent on undermining the ability of the CFPB to protect consumers, we hope the committee's proceedings will explore the continuing threats of unfair and deceptive financial industry practices facing consumers, both in debt collection and in other areas, and the important role of the CFPB in curbing abusive practices that harm families, communities, and our economy," the group wrote in a statement.

"We should remember lessons from the immediate past – Congress should not roll back the protections that will prevent the onslaught of defaults and foreclosures that caused the crisis," wrote the Center for Responsible Lending. "…Instead of focusing on false causes of the crisis, Congress needs to give its full attention to the economic recovery—which will remain out of reach for too many Americans as long as creditworthy borrowers struggle to keep or purchase a home. We must move forward, not backward, on the reforms that protect borrowers and promote sustainable homeownership. The reforms of Dodd-Frank and the CFPB help consumers, lenders, and the economy by the promotion of responsible loan products."

But Congressional Republicans have long expressed concern that the agency operates virtually free of oversight.

"I have said many times that regulatory independence should never mean independence from accountability or vigorous congressional oversight," committee chair Sen. Richard Shelby (R-Ala.) said at the hearing. "Unfortunately, the drafters of Dodd-Frank immunized the Bureau from any meaningful congressional influence leaving it free to engage in questionable practices and unreasonable expansions of its jurisdiction."

What do you think? Does the CFPB serve a purpose for consumers? Should it be left alone, overhauled, or dismantled completely? Let us know your thoughts in the comments below.