The fight could end up in the Supreme Court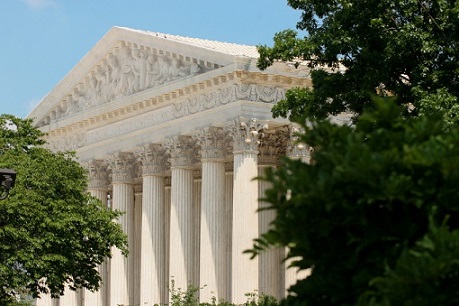 The contest for temporary leadership of the Consumer Financial Protection Bureau could end up in the Supreme Court, as Deputy Director Leandra English shows no signs of giving up her claim to lead the agency.
Reuters reported that English has filed an appeal with the US Court of Appeals for the District of Columbia Circuit after a federal court rejected a preliminary injunction she had sought to prevent Mick Mulvaney from acting as director of the consumer watchdog.
Mulvaney, who also serves as director of the White House Office of Management and Budget, was appointed by President Donald Trump as acting director following the resignation of Richard Cordray in November.
However, Cordray, an appointee of President Barack Obama, endorsed English as his successor.
The appeal follows a decision by Judge Timothy Kelly of the U.S. District Court in the District of Columbia finding that English was unable to show the likelihood of success on the merits or that she would suffer irreparable injury in case an injunction would not be granted.
"There is an urgent public need for clarity," English's counsel, Deepak Gupta, wrote in the filing. "Until the full judicial process has run its course, the bureau's employees, the companies it regulates, and millions of American consumers will continue to suffer under a cloud of disruptive legal uncertainty."
As the legal dispute continues, Mulvaney has already made changes at the CFPB. He has ordered a freeze on all new rules pending his review of agency policies, according to the report.
Related stories:
English's bid to bar Mulvaney from CFPB post fails
Senator seeks review of English's CFPB appointment