The changes seek clarity on closing-cost increases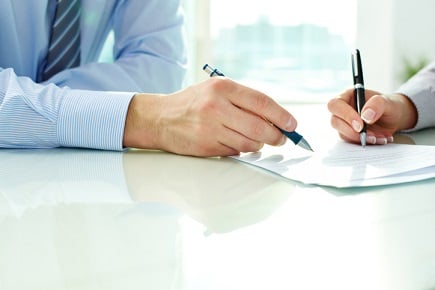 The Consumer Financial Protection Bureau (CFPB) has finalized an amendment to the "Know Before You Owe" mortgage disclosure rule that covers when mortgage lenders may pass on increased closing costs to consumers and disclose them on a Closing Disclosure – if they have valid justification to do so.
The "Know Before You Owe" rule took effect on October 2015 and created new Loan Estimate and Closing Disclosure forms that consumers receive when applying for and closing on a mortgage loan.
According to the CFPB, the upcoming changes will remove a timing restriction on when creditors may use a Closing Disclosure to communicate closing cost increases to the consumer.
The regulator said the current restriction could prevent a creditor from charging the consumer for those cost increases despite a valid reason for doing so, such as a changed circumstance or borrower request. The industry has referred to this situation as a "black hole."
"The Bureau understands that these circumstances have led to uncertainty in the market
and created implementation challenges that may have consequences for both consumers and
creditors," said the CFPB in the amendment. "If creditors cannot pass increased costs to consumers in the specific transactions where the costs arise, creditors may spread the costs across all consumers by pricing their loan products with added margins."
Lenders can only issue new closing disclosure under six specific situations set by the regulator:
A defined set of changed circumstances that cause estimated charges to increase or, in the case of certain estimated charges, cause the aggregate amount of such charges to increase by more than 10%
The consumer is ineligible for an estimated charge previously disclosed because of a changed circumstance that affects the consumer's creditworthiness or the value of the property securing the transaction
The consumer requests revisions to the credit terms or the settlement that cause an estimated charge to increase
points or lender credits change because the interest rate was not locked when the Loan Estimate was provided
The consumer indicates an intent to proceed with the transaction more than 10 business days, or more than any additional number of days specified by the creditor before the offer expires, after the Loan Estimate was provided to the consumer
The loan is a construction loan that is not expected to close until more than 60 days after the Loan Estimate has been provided to the consumer and the creditor clearly and conspicuously states that a revised disclosure may be issued
The amendment will take effect 330 days after its publication in the Federal Register.
Related stories: