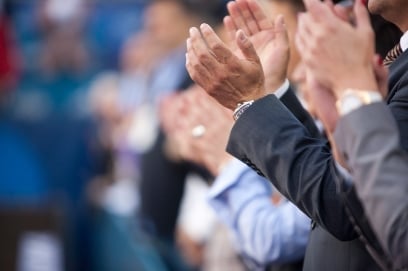 The Niche Report talks with Mark Greco, President of 360 Mortgage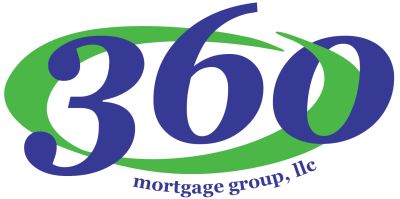 How exactly does your technology help mortgage brokers?
Our technologies are tools that allow us to create a more efficient transaction process, so our brokers look good to their customers. We have a common goal, and that's to make our common customer, the borrower, happy. Every piece of technology we've developed has been developed with the sole intent of making the transaction easier. Technology is what allows us to incorporate so many communication points in our process. It's also what allows our customers to maintain far more control in a transaction as compared to the transactions they do with our competitors. Communication can really help simplify the process because all participants know what to expect and when to expect it. Our appraisal process is a great example. We created a system with a set of triggers to communicate automatically at key points throughout the appraisal process. So, the broker knows immediately when the borrower has paid for the appraisal. The broker also knows when the appraiser has contacted the borrower, scheduled the inspection and completed the inspection. Finally when the appraisal is completed, a notification is automatically emailed to the appropriate contacts in the transaction. I don't think anyone else is doing this.
The ultimate goal is faster turn times?
Yes, but I also think there's an experience factor for the borrowers who are, after all, our customers' customers. The more we can help our brokers, the more satisfied the people they work with are—the borrowers, realtors and builders. The more satisfied they are, the more repeat business and referrals our brokers get. The more referrals our brokers get, the better it is for us. It's a relationship continuum and that means our customers' customers, and their channel partners, are very important to us.
360 technologies serves this relationship?
Absolutely. It has to or there's no point to it. We pride ourselves on our personal relationships with our brokers and that's what really sets us apart. There are a lot of companies that have technology. The question is: do they use it help the customer or to hide from the customer? There's nothing worse than calling and getting an automated menu on the phone. That's one of the most frustrating things in the world. That's not our idea of technology. We make sure our technology is an enhancement to our service, not a hindrance. A prime example is our web-based live chat. You can get online instantly and have a conversation with one of our underwriters—a real person. When you log on to the live chat, you see a picture of the underwriter you're talking to and you have a live conversation with that person. Once the chat is complete, the system sends an automatic email transcript of the entire conversation to the broker. It's a great system. It's very efficient and it gives our brokers access to our underwriters that's really unparalleled in the market. We continue to modify our technology based on the feedback we get from our brokers and our employees. We're always looking to improve, grow and enhance our technology so we can make sure we're meeting the needs of our brokers. We're looking at social media. We want to keep our brokers and industry partners informed of changes in our industry. Social media seems to be an excellent forum for that. There are also some technology changes that we'll continue to modify and improve. Those improvements will be coming out in the second and third quarters of 2011. So stay tuned.
Has focus on the broker always been the lynchpin of your business?
Oh yes. You know we started out as a retail lender. In 2007, when the industry began collapsing, several of the bigger lenders pulled out of the third-party origination (TPO) segment of the industry. These companies seemed to take the position that brokers were to blame for all the bad loans. We saw these companies abandoning the broker channel, and we saw an opportunity. With my background, and with all my years as a loan originator, I felt I knew the broker community. I was convinced that there were good people in the broker business. So we modified our target and our business model to serve the broker market, which was fast becoming underserved. In April 2008, we made the commitment to wholesale lending. Since that time we've phased out our retail group. There were a few raised eyebrows when we chose to leave the retail channel when everyone else was getting out of TPO and focusing on retail. It was the right move for us, though. We simply want to do what we do well: produce high-quality loans. The way we see it, the best way to do that is to partner with the top brokers across the nation, and serve them in what they do best, which is originating loans.
360 is experiencing phenomenal growth, correct?
From 2009 to 2010 we experienced a little more than 50 percent growth. This year, based on our first quarter performance, we're well over 100 percent growth. We expect to maintain that growth from 2010 to 2011 on a quarterly basis. We have a top-notch sales staff and they work hard for us as well as for our brokers. However, I also think we're helped by word getting out about what it is that we do and the value we bring to our brokers. The industry as a whole is down about 43 percent through the first quarter compared to the fourth quarter 2010. We've slowed, too, but not by that much. What this indicates to me is that we're gaining market share. We look at it on a micro level, market by market, and we're gaining share and some of our head-to-head competitors are losing market share. We're also gaining penetration into new geographic markets. We've had a light presence in the southeast, but now we've hired high-level talent and we're making a commitment to expand into Florida, Georgia, South and North Carolina, Virginia and Maryland.
You're moving offices, right?
Yes, we're moving. We've outgrown our current space. So we found new space with a layout that's really conducive to all of our departments working together as a team. This new building will further improve our teamwork and our file flow efficiency and will result in improved productivity and even better customer service from our operations staff. It's a great environment where our employees can feel comfortable and be productive.
What's your business mantra?
My mantra is, "Get it done." Our approach is to be partners with our brokers. If they have happy customers, then we have happy customers. We just want to do the best we can to make a transaction between our brokers and 360 as smooth as possible in the environment we're in. Everything that we do is intended to provide a solution to help our customers navigate the turbulent and treacherous waters of the mortgage industry today, in the most efficient way possible. Volume is the key to success for brokers today and it is our intention to help them be even more effective in managing their business efficiently. I like to think we do a good job at this task. We receive positive feedback about our customer service and the ease of our transactions. So I think it's working.