The income buyers needed to afford a California home has doubled over five years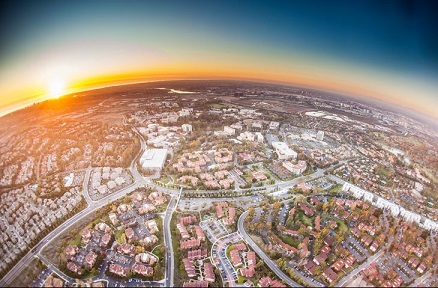 Housing in California has become less affordable during the second quarter as the shortage of homes for sale drove home prices to increase and a hot home-buying season resulted in high demand, according to the California Association of Realtors (CAR).
According to CAR's Traditional Housing Affordability Index (HAI), only 29% of homebuyers could afford to buy a median-priced, existing single-family home in California during the quarter, a decrease from the 32% figure during the first quarter and the 31% a year ago.
During the quarter, a homebuyer needed a minimum annual income of $110,890 to qualify for the purchase of a $553,260 statewide median-priced, existing single-family home. The second quarter marks the 17th consecutive quarter where the index has been below 40%.
The index also revealed that condominiums and townhomes became less affordable in the second quarter. Only 38% of California households met minimum income requirements to qualify for the purchase of a $443,400 median-priced condominium or townhome. In the first quarter of 2017, 40% of households could afford the $414,840 priced condo or townhome.
CAR also found that homebuyers now need to earn twice as much as they did five years ago to buy a median-price home as home prices have almost doubled. To purchase an $895,000 home, buyers now need a minimum annual income $179,390. This compares to the $56,320 minimum annual income buyers needed in the first quarter of 2012 to buy a $279,190 priced home. At that time, a buyer of a San Francisco Bay Area home needed $90,370 in annual income to buy a $447,970 priced home.
Of the 43 counties covered in the index, six saw affordability improve during the quarter. Affordability in 29 counties declined from the first quarter, and eight counties saw affordability unchanged.
Related stories:
Even a $100K median income doesn't make these markets affordable
Sales growth slows in June