One of the nation's largest purchase lenders will be hosting a six-month internship program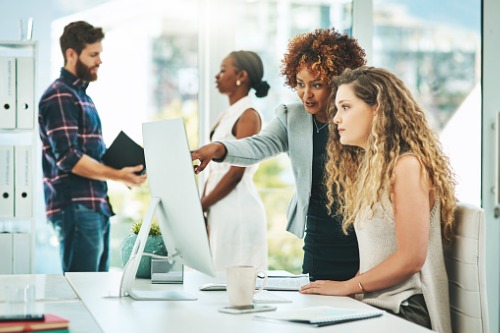 Caliber Home Loans has partnered with national non-profit Year UP in an initiative to help underserved young adults launch their careers.
The mortgage giant has committed to a three-year, $100,000 corporate sponsorship. With the gap in unemployment between white Americans and minority groups continuing to widen, the partnership aims to bridge the so-called "opportunity divide" in the job market for young adults.
Year Up works with Fortune 500 companies to provide low-income urban youths training and workforce development. Since its founding in 2000, the Boston-based non-profit organization reported that it had served more than 30,000 young adults across 35 campuses nationwide.
"Our partnership with Year Up exemplifies Caliber's dedication to community involvement. We are excited to support Year Up's mission of providing opportunities to high-potential youth, and we are looking forward to participating in their remarkable internship program," said Sean Harding, chief human resources officer at Caliber Home Loans.
In addition to financial support, Caliber said that it would also host a six-month internship within the firm's technology and operations departments – ensuring that the students reach their full potential and thrive in professional careers and higher education.
"Caliber is proud to partner with Year Up to help motivated young adults develop their career paths and create a lifetime of success. We are committed to providing mentorship, education and professional training to enable these individuals to reach their full potential," said Sanjiv Das, CEO of Caliber Home Loans.
"With Caliber's generous support, Year Up will be able to reach even more young people in need of an opportunity and ensure their long-term professional success. We're excited to partner with Caliber in the years ahead to support our students' goals and advance greater economic equity throughout the United States," said Rose Chivers, Year Up Dallas/Fort Worth Site Director.