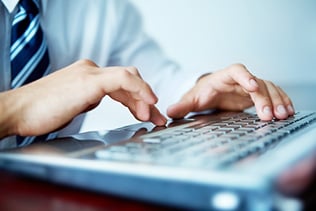 BytePro 4.1 provides the new GFE & HUD-1 required January 1st 2010.

KIRKLAND, WA, December 10, 2009 – Byte Software, a leading provider of loan origination software for banks, credit unions, mortgage bankers and mortgage brokers, released BytePro version 4.1 containing features to meet new Real Estate Settlement Procedures Act (RESPA) requirements. The additions include the new Good Faith Estimate (GFE) and HUD-1 settlement statement which are required for loans originated on or after January 1, 2010.
The technology in BytePro 4.1 helps originators comply with some of the more complex aspects of the new RESPA requirements. For instance, BytePro captures and tracks the fee amounts that are disclosed on the GFE when it is first delivered to the borrower. This enables the software to provide alerts when there is a tolerance violation and also ensures that reissued GFE's contain only fee
changes that are the result of bona-fide "changed circumstances." Version 4.1 also contains several new forms directly related to the new RESPA rules: a GFE Acknowledgement form, a Changed Circumstance form, a Shoppable Providers List, and a Closing Cost Estimate Worksheet which provides the same detailed breakdown of costs that is contained on the pre-existing GFE. BytePro version 4.1 also contains a number of other important new features: Higher Priced Mortgage Loans, as defined by section 35 of the Truth in Lending Act, are identified automatically; the maximum mortgage amount calculations for FHA streamlined refinances have been updated; and the 1008 Transmittal has been revised as required by Fannie Mae effective January 1, 2010. Joe Herb, General Manager of Byte Software stated, "From tracking tolerance violations to identifying Higher Priced Mortgage Loans, BytePro demonstrates how technology can be employed to help companies comply with recent regulatory changes."
About Byte Software
Byte Software, founded in 1985 by mortgage professionals, is a leading provider of mortgage software solutions for banks, brokers and credit unions. Byte Software products streamline processes used by originators, processors and closers, allowing them to focus on generating additional business and revenue. Byte Software is a wholly-owned subsidiary of CBCInnovis, a leading provider of real estate settlement services and fraud prevention solutions. To learn more about Byte Software visit www.bytesoftware.com or call 800.695.1008.