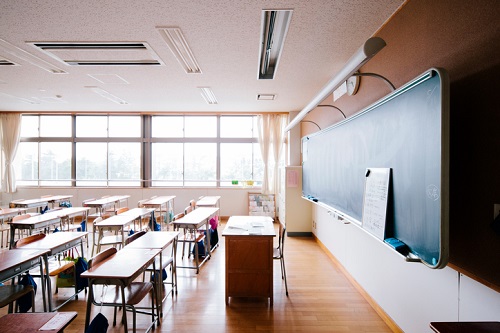 Fifty-eight percent of parents are willing pay a higher rent or mortgage in order to live in an area that has better schools, according to T. Rowe Price's 11th Annual "Parents, Kids & Money" survey.
While this doesn't come as a surprise to anyone with school-aged children, there are implications when it comes to overall financial health and long-term home-value appreciation.
The decision to pay a higher price to live in a better school district is affecting the ability of 62% of parents surveyed to save for retirement and/or higher education needs for their children.
According to Zillow's 2018 Consumer Housing Trends Report, a home in a preferred school district is very or extremely important to 66 percent of buyers with kids. A number of real estate sites include school district information as part of the home search, including Zillow and Trulia. HomeUnion even combines affordable zip codes with the best public schools in the country, including Blue Springs, Mo.; Tuttle, Okla.; Fenton, Mo.; and Boca Raton, Fla.—all of which offer average single-family housing prices less than $200,000.
Even though it costs more, there are some long-term benefits to buying in a location with a highly-rated school district when it comes to home values.
"It turns out, homes in the higher-rated public school districts are, on average, 49 percent more expensive—at $400,000—than the national median of $269,000, and 77 percent more expensive than schools located in lower-ranked districts in their own area, with a median of $225,000," according to the economic research team at realtor.com. "Plus, homes in higher-rated school districts sell an average of eight days faster than homes in below-average school districts, and four days faster than the national average."
What homebuyers may overlook, however, is that individual or district school scores might not tell the whole story; another area may have better student-teacher ratios, graduation rates, or specialty programs, and those attributes may make it more desirable than others, regardless of scores. It may be more advisable for parents to buy a more affordable home and free up their income to spend on other enriching activities, such as extracurriculars and vacations.
On the other hand, homes in good school districts may also be more likely to retain their value over time. In the event that home prices slow in a particular area, the properties will generally remain in demand.