An industry association has argued against the disproportionate impact of the 3% cap on brokers, saying brokers fulfill the function of doing loans banks can't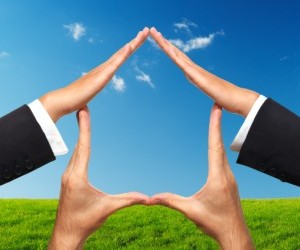 Rick Bettencourt, government affairs official for the National Association of Mortgage Professionals said that the role of brokers could not be filled by bankers in today's environment.
In his defense of brokers and the disproportionate impact of the 3% points and fees cap requirement that qualifies mortgage under Dodd-Frank, he said that there are just too many loans that can't be done by bankers, but can be done by brokers.
Bettercourt is a banker and a broker for Mortgage Network, a private mortgage company in Danvers, Massachusetts. He says that although a lot of loans are "banked", he is often blessed that there is a broker network that will have access to a diverse set of investors for imperfect loans.
"There are a diverse set of investors and guidelines that brokers have access to that bankers do not," Bettercourt said. Those investors are often working on completely different sets of guidelines than large banks and institutional investors like Fannie Mae and Freddie Mac.
Bettencourt, on behalf of NAMB, as well as the Mortgage Bankers Association have outwardly expressed their efforts to amend the 3% calculation through legislation titled, H.R. 1077. At the same time, however, the QM rule may not be so relevant as other non-traditional lenders and investors surface.
In recent months, for example, it was announced that Raj Date, the former deputy director of the CFPB, ironically started his own company that would fund non-QM loans. In addition, Date joined the board of Prosper Marketplace, an online loan peer-to-peer originations platform, according to news reports last week. The firm intends to connect institutional investors/lenders with borrowers who couldn't otherwise obtain a traditional loan.