Bluestone Bank schedules its first-ever 'homebuyer bootcamp'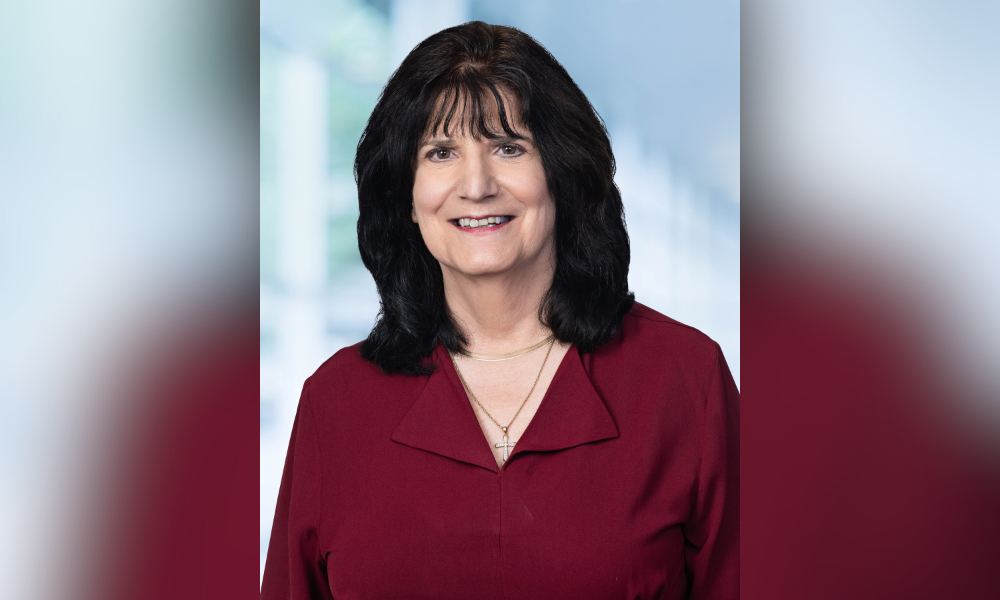 In what can be viewed as a sign of the times – as efforts to broaden credit opportunities to more consumers grow – a Massachusetts-based bank is staging its first-ever "homebuyer bootcamp" this weekend.
"We've hosted other home purchase financial programs, but this is the first time we've wrapped it around a bootcamp," Patricia Lynch (pictured), vice president and loan officer at Bluestone Bank, told Mortgage Professional America during a telephone interview. "It's very specific, high intensity. There's going to be a lot of information crammed into a short time. That's why we're calling it a bootcamp. What inspired us to do it was that I was recognizing there were a lot of people that were first-time homebuyers that had no information or misinformation about the home purchase – unaware of down payment assistance programs, unaware of grant programs, unaware of special programs for first-time homebuyers and unaware of special programs for low- to moderate-income homebuyers."
Lack of financial literacy is widespread
That lack of knowledge inspired the bootcamp concept, designed to educate would-be homebuyers on the process of buying a home for the first time. The event comes at a time of heightened outreach to potential first-time homebuyers on a broader basis. Swaths of consumers lacking financial literacy often conclude their dreams of homeownership are futile – a misconception Lynch hopes to remedy.
"So what we decided to do was to put together a program that answered all those questions, all those myths, all those 'I can't buy a house because' and let people know that 'yes', you may be able to buy a home," she said.
She noted offerings that come with grants and down payment assistance for first-time homebuyers require a HUD-certified program. "The profile of those people is a mix of a cross-section of society – young, old, rich, poor. When I say rich, it's people who may have a large chunk of money to put down but want to know they're using some type of program. They can be first-generation homebuyers, legacy homebuyers. It's truly a cross-section of the entire society."
To ensure a good turnout for the bootcamp, bank officials will stage it in the city of Randolph, "which is kind of a central location only 20 miles from Boston," Lynch said. "It touches a lot of suburbs. We're hoping to draw from those communities and have a mixed group of people from different ethnicities, race, everything."
First-generation homebuyers are a burgeoning group
Lynch said she works extensively with the burgeoning group of borrowers who are first-generation Americans. "I do a lot of work with first-generation homebuyers because they do have a different set of challenges than other people do," she said. "Homeownership is the foundation of wealth. Many people who are second-generation homebuyers don't have that, and that's a particular challenge. I spend a lot of time working with first-generation homebuyers to help them get the grants and down payment assistance that may be available to them because they don't have those resources with family."
The timing of the bootcamp is fortuitous, coming ahead of a likely drop in mortgage rates by summer in light of a downward trend in inflation. "I can never time them, but only hope for the best," Lynch said. "One of the reasons why we picked this moment in time is that there are a lot of grant funds available right now. So when the spring market opens up, the Federal Home Loan Bank of Boston distributes grant funds that are literally what we use. That's what we want at this time – to make people aware of that money."
The free bootcamp is scheduled from 10am to noon on April 22 at the Randolph Intergenerational Community Center. As an added incentive, a $300 closing cost credit will be applied to a Bluestone Bank first mortgage closing for a first-time homebuyer attended. An independent community bank, Bluestone has roots dating to 1872, forming in 2020 to its current incarnation after the merger of Bridgewater Savings Bank and Mansfield Bank. The bank has some $1.4 billion in assets.