The share of underwater homes falls to the lowest level in more than a decade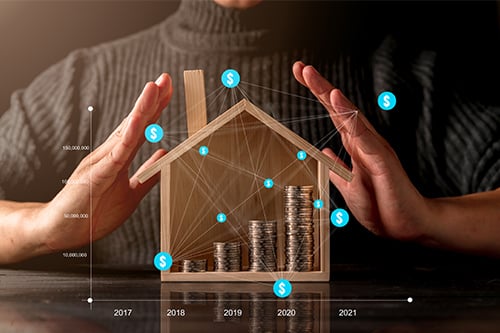 Homeowners saw a $620 billion annual gain in equity in the second quarter despite the COVID-19 pandemic, according to a new report by CoreLogic. The share of homes in negative equity fell to 3.2% in Q2, the lowest in more than a decade.
The amount of equity in mortgaged real estate rose by 6.6% year over year in Q2, according to the latest CoreLogic Equity Report. Borrower equity hit a new high in the second quarter, and borrowers have gained more than $6 trillion in equity over the last 10 years.
"In the wake of the pandemic, home price appreciation picked up momentum as for-sale inventory contracted," CoreLogic economist Molly Boesel wrote in an overview of the report.
"Homeowners' balance sheets continue to be bolstered by home price appreciation, which in turn mitigated foreclosure pressures," said Frank Martell, president and CEO of CoreLogic. "Although the exact contours of the economic recovery remain uncertain, we expect current equity gains, fueled by strong demand for available homes, will continue to support homeowners in the near term."
While home prices are predicted to increase in 2021, the pace of increase is expected to slow, which will also slow gains in borrower equity, Boesel said.
Meanwhile, the number of underwater properties dropped by 309,000 between Q2 2019 and the second quarter of this year, hitting 3.2% -- the lowest share of homes in negative equity since CoreLogic started tracking in 2009.
Louisiana had the highest share of negative equity at 9.3% – nearly three times the national average – followed by Illinois (6.5%) and Connecticut (6.4%). States with higher negative equity shares have also experienced lower home-price appreciation, Boesel said.