One of the nation's largest banks could lose millions in a lawsuit over shoddy mortgage bonds.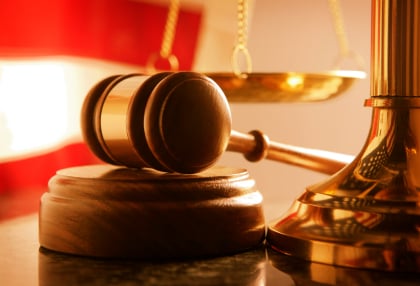 One of the nation's largest banks could lose nearly $300 million in continuing litigation over shoddy mortgage bonds.

Morgan Stanley reported in a quarterly securities filing that it stands to lose the money because of a lawsuit filed against it in 2014 by Deutsche Bank. The lawsuit accuses Morgan Stanley of making false representations about the quality of $735 million in loans in a trust sponsored by a subsidiary, according to a Wall Street Journal report. Deutsche Bank acted as a trustee.

In April, a federal judge denied Morgan Stanley's motion to dismiss the lawsuit.

"Based on currently available information, the company believes that it could incur a loss in this action of up to approximately $292 million, plus pre-and post-judgment interest, fees and costs," Morgan Stanley said in the filing.

The company is also the subject of a continuing investigation by New York's attorney general. The probe is to determine whether the company misled investors about th quality of mortgage bonds. The Journal has reported that the bank is in talks to pay around $500 million to resolve the matter.