Is this the end of the seller's market?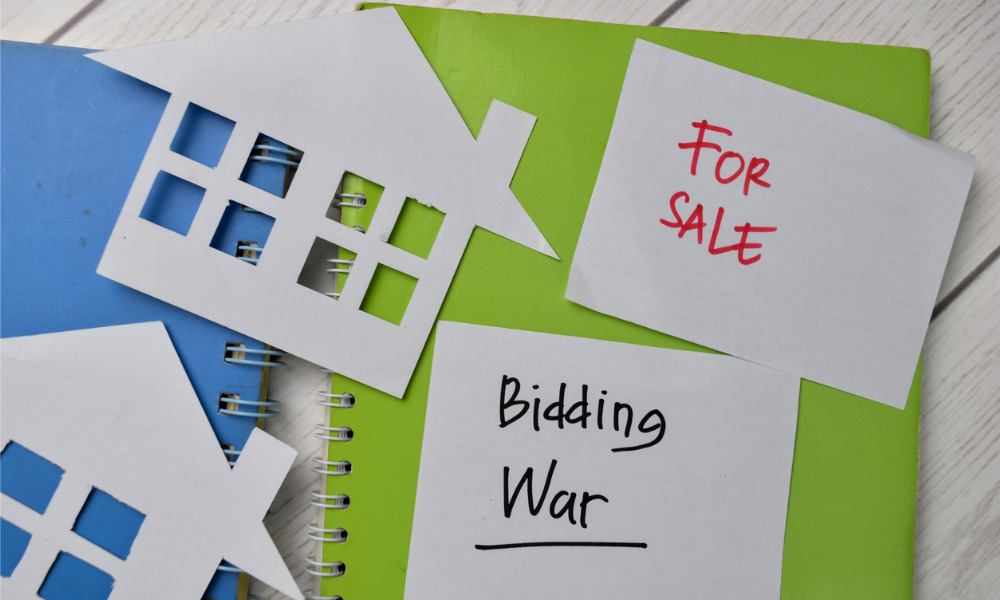 Homes in the US are now getting fewer offers after years of surging prices and intense bidding wars.
The national bidding war rate fell to a record low of 57.8% in May, down from 60.9% the previous month and the pandemic high of 68.8% a year ago, according to Redfin's latest report. The typical home in a bidding war received 5.3 offers in May compared to 6.8 in April and 7.4 in May 2021.
The May drop marks the fourth consecutive monthly decline and signals a cooling down in homebuyer competition due to surging mortgage rates and home prices. Redfin economists expect the bidding-war rate to fall below 50% by the end of the year.
Read next: US for-sale homes rise for first time since 2019
Offers also aren't coming in as high above the list price as before, according to Nashville Redfin agent Jennifer Bowers.
"I recently listed a three-bedroom, three-bathroom home in a super cute neighborhood for $399,900. It ended up going under contract for $12,000 above the list price with an inspection, whereas three months ago, the buyer probably would have paid $60,000 over asking and waived the inspection," Bowers said.
Despite the cooldown, townhouses are still hot commodities and are more likely than any other properties to encounter competition. Townhouses have a bidding war rate of 66.6%, followed by single-family homes with 61.6%, multifamily properties with 58.2%, and condos/co-ops with 54.7%.
"Some homebuyers have sought out townhouses because they've been priced out of the market for single-family homes. The typical home that went under contract in March was 1,720 square feet, down 1.8% from 1,751 square feet a year earlier," Redfin said in its report.